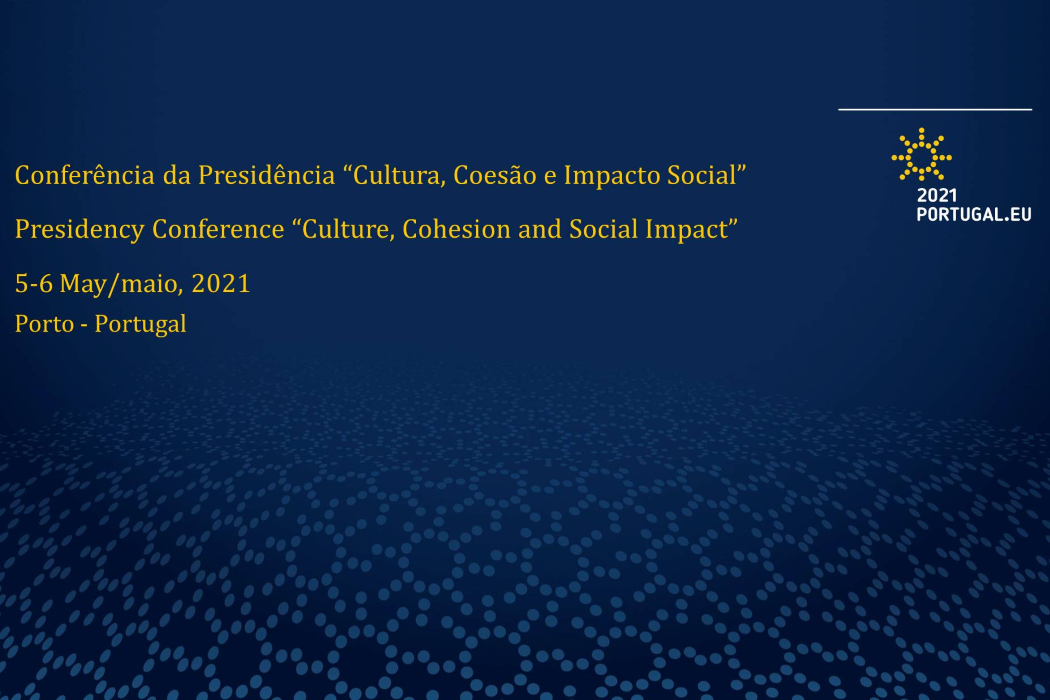 On May 5-6, 2021, in the framework of the Portuguese Presidency of the European Union Council, was held a high level Conference on the topic of Culture, education and youth, Employment and social rights. The two-day event was structured in a plenary session facing "The Social Impact of Culture" and in four principal panels:
1) Culture, Mental health and Well-being
2) Culture, Cohesion and Territory
3) Culture and Environmental Sustainability
4) Culture and Gender Equality
The event took place in Serralves Foundation, Porto, Portugal and brought together participants from diverse fields – academics, specialists, representatives of the artistic and cultural sectors and those with governmental responsibilities – to debate and advance the importance and impact of culture on social, economic and territorial cohesion and on democratic resilience.
By addressing a number of questions around the connection between culture and mental health, cohesion and the territory, environmental sustainability and gender equality, the conference aimed to highlight the potential of culture in managing the current social challenges and building a better future.
For those who were not able to attend the conference a full video registration is available in English and in Portuguese at this link.
Download the programme here.