image courtesy of Elena Correa Jiménez.
The Geopark of Granada hosted the Congress «Excavated Habitat and Cultural Landscape: International Colloquium Culture of Deserts», which took place in March 2022, with the organization of the University of Granada and the associations of Guadix, Baza, Huéscar and Marquesado del Zenete.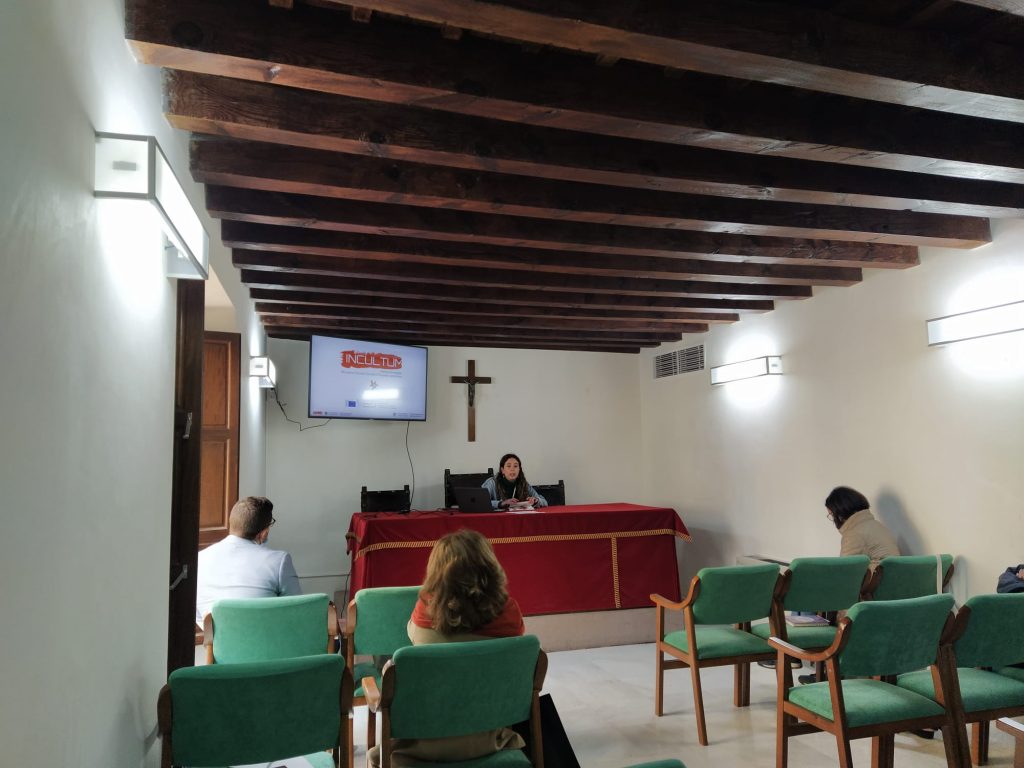 In the context of such an international gathering, Elena Correa Jiménez for the project coordinator University of Granada presented the paper "INCULTUM Project: sustainable cultural tourism based on historical irrigation systems in the Altiplano of Granada".
Programme (PDF)
Website: https://habitatexcavado.com/