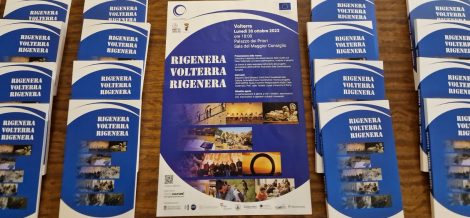 The case study on Volterra22, conducted in the frame of the UNCHARTED project, was presented in Volterra at Palazzo dei Priori on 30 October 2023 in the Sala del Maggior Consiglio, the historical City Hall, as the presence of the Mayor of the city Giacomo Santi and the Counselor of Cultures Dario Danti.
Representatives of the project participated in the event with a presentation of the work done and the results achieved via interviews and a public questionnaire open to all the citizenship: Antonella Fresa and Giulia Fiorentini of Promoter Srl, responsible of the study, and Prof. João Teixeira Lopes of the University of Porto.
Representatives of the local stakeholders and private citizens intervened in the debate and the book with full documentation of the study results was distributed to the participants.
The book with the full study about the Case of Volterra22 is available also online and downloadable from the UNCHARTED website in Italian and English v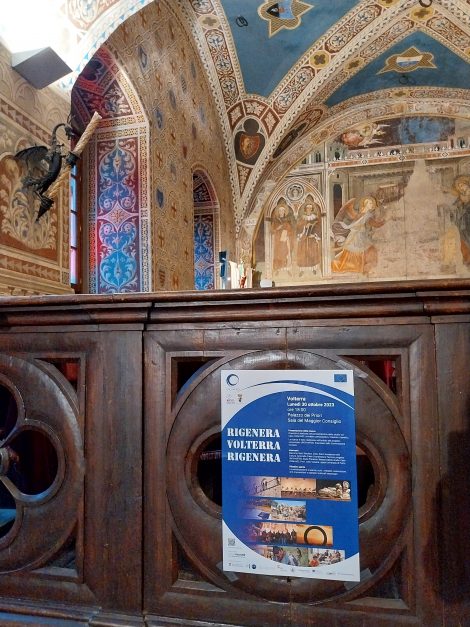 ersions.