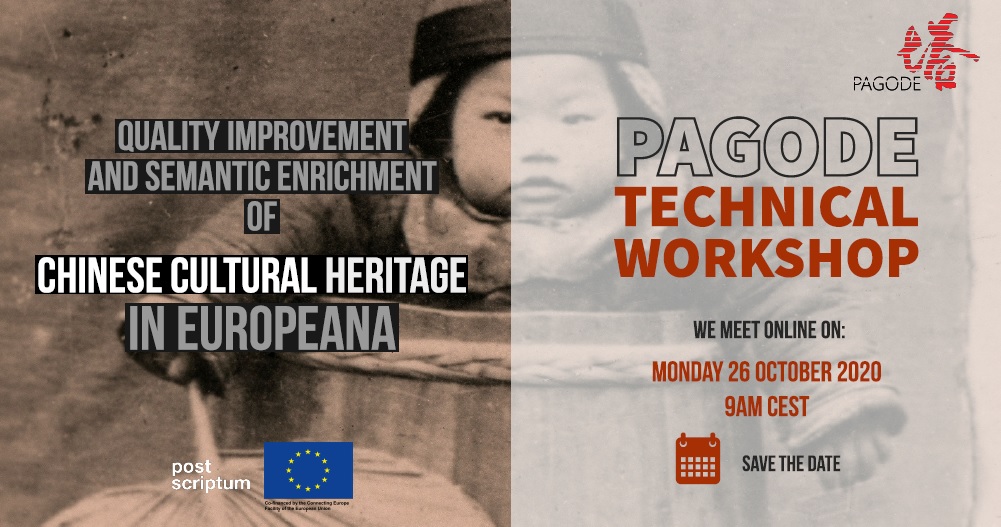 Originally planned as a project meeting in Athens focused on dataset enrichment, due to the covid-crisis this event was expanded and transformed in an online gathering, to discuss and share knowledge on metadata curation, vocabularies and thesauri, semantic enrichment, aggregation of data for publication in Europeana portal and the Europeana Publishing Framework, all this with a strong focus on building capacity inside Cultural Heritage Institutions.
Additionally, with the occasion of this event, the PAGODE Annotation Pilot was presented launched, with participants asked to look at images available in Europeana and add more descriptive tags.
The presentations showed during the event will be published soon and made available here
The PAGODE Technical Workshop is organized by the project team at PostScriptum, in collaboration with Photoconsortium and Europeana.