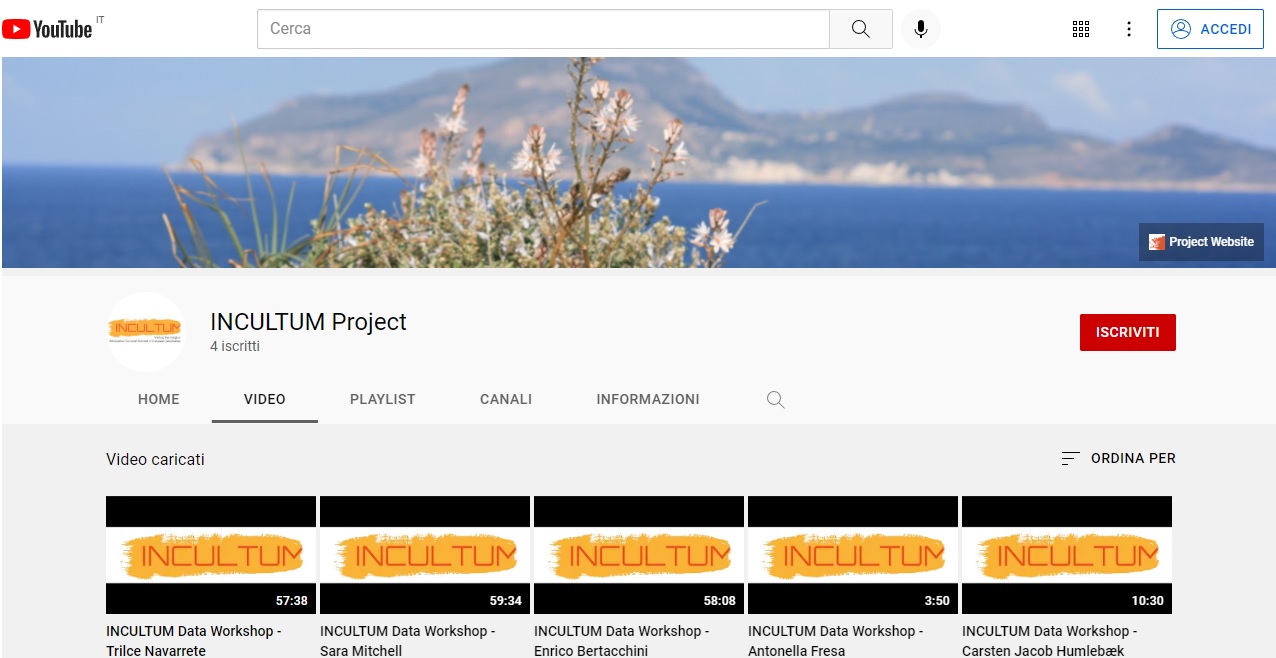 The Webpresence of INCULTUM project is now enriched with the opening of the INCULTUM YouTube channel.
The channel, coordinated by partner Promoter s.r.l. the responsible for INCULTUM communication and dissemination, opens with the recordings of the recent Data Workshop, INCULTUM's first public event, realized in the framework of the research conducted based on data analysis. The Data Workshop was organized by University of Southern Denmark and included presentations and keynote speeches focused on measuring the impact of cultural tourism.
The YouTube channel will be enriched in the course of next months by collecting interesting videos from the 10 local Pilots.
Visit the INCULTUM YouTube channel  and subscribe!