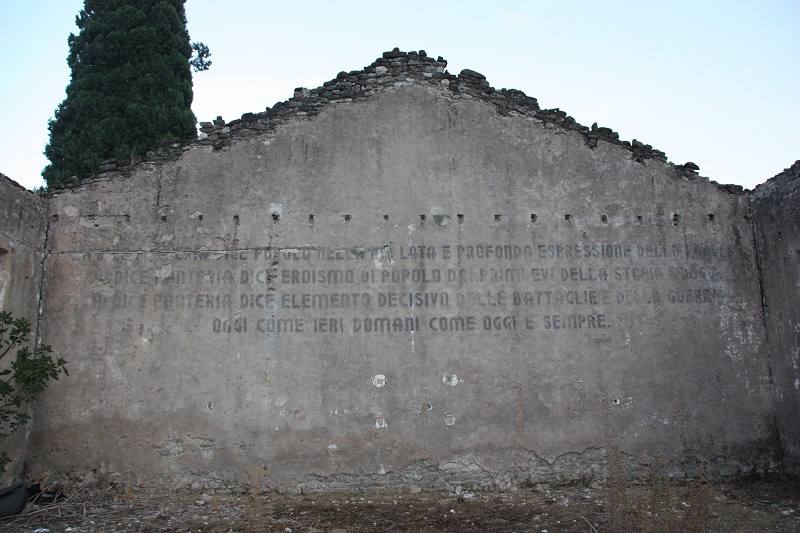 text and images by Egla Serjani, CeRPHAAL
A particular feature of the historical landscape of the Upper Vjosa valley are the military building remains, resulting from the militarization program of WWII, when the area was a battle front line during Italo-Greek conflict, and also during the 1945-1990 when the entire country was intensively militarized as part of political vision for the protection of Albania in the Cold War. These structural remains include, bunkers, trenches, command posts, subterranean army storage, air raid shelters, and etc.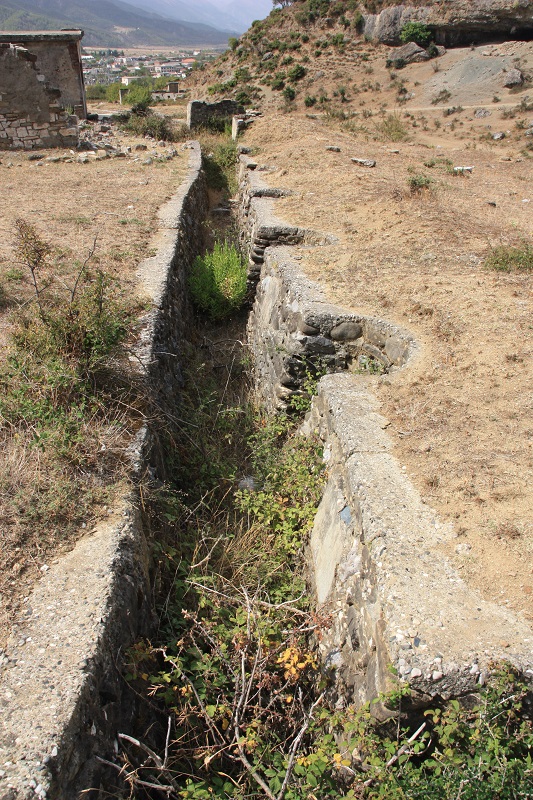 One of the proposed actions of CeRPHAAL in the INCULTUM project, aims at recording and evaluating these built heritage spaces, and brings insights for their future protection and management. Therefore, during October, CeRPHAAL undertook a survey, in order to identify those that constitute future touristic assets. Among them, there are two military areas, both situated in the town of Permet: the barracks built by the Italian army during the early 1940's; and a garrison established during the 1970s', consisting of barracks, subterranean tunnels, ammunition stores, trenches, and etc. In the next moths, in collaboration with the MoP, a management strategy plan will be compiled, aiming the protection and future engagement in local touristic agenda of these abandoned building as part of community's past memory and identity.
Discover more about INCULTUM Pilot 8: https://incultum.eu/pilots/8-vjosa-the-shared-river/