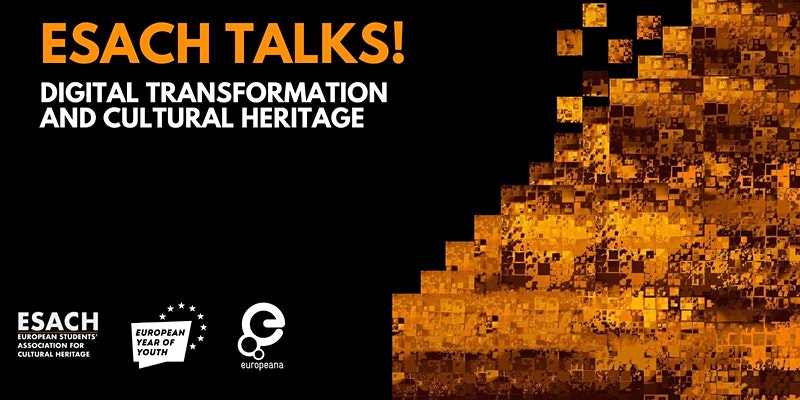 ESACH, the European Students' Association for Cultural Heritage, launched its next ESACH Talks which will be held online on May 18, 2022.
The event will be in partnership with Europeana and will explore the digital transformation of the cultural heritage sector.
This, like all ESACH Talks, will be an interactive event to share knowledge between students and young professionals working in the field of cultural heritage studies.
The main themes will include young and innovative perspectives on:
Digital Collections
Digital Engagement
Media and Heritage
Emerging Technologies
This event will feature a keynote presentation from Sofie Taes of Europeana and four lightning talks from students and young professionals selected through a call for abstracts.
A discussion between the speakers and questions from the audience will follow.
The speakers will be announced shortly, to stay updated visit the page https://www.esach.org/events.html
To find out more about ESACH, visit www.esach.org