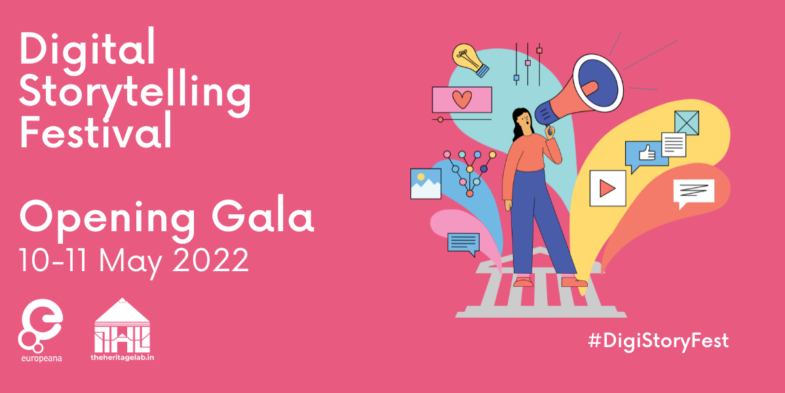 The online Digital Storytelling festival will take place from 10 May to 12 June 2022, hosted by Europeana and The Heritage Lab, the two non-profit organizations based in Europe and India with a common interest in storytelling and culture.
The festival is an international creative competition, which includes interactive workshops and incredible collections of cultural heritage, which brings people and cultural heritage together. It will be an opportunity to learn how to use open digital cultural heritage to tell stories by taking inspiration from motivating examples of online storytelling.
The best stories will be awarded, voted by the festival-goers and by a professional jury.
The opening of the festival will be launched through an online Gala on 10 and 11 May which will present the competition and give the opportunity to see inspiring examples of online storytelling online as well as meet some of the previous year's winners.
Registration to join the opening Gala is open at the link https://heritagetribune.eu/europe/join-the-digital-storytelling-festivals-opening-gala/
If you want to know about the previous edition of the Digital Storytelling Festival this is the link: https://medium.com/digital-storytelling-festival/submissions2021/home