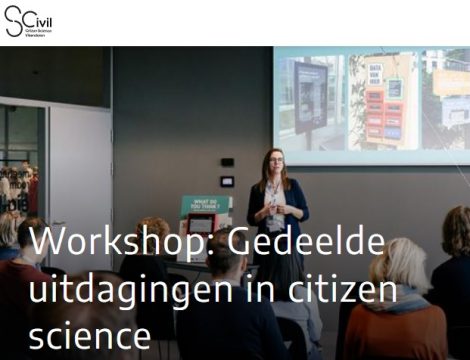 There are many unique challenges involved in setting up citizen science. Scivil, a Flemish knowledge center for citizen science that promotes citizen science projects in Flanders and beyond, is organizing a workshop on 31/5/2023 with three parallel tracks to discuss these challenges and come up with possible solutions together.
CitizenHeritage joins forces with Scivil in this event, to provide insights about citizen participation in cultural heritage and its potential with citizen science.
The workshop includes a general presentation and three thematic sessions in parallel, focused on shared challenges in citizen science:
citizen science in museums, archives and libraries
citizen science and the role of local authorities
support citizen science in your organization
The workshop is an in-presence event, in Dutch language.
Speakers and presenters:
– Thomas Van Oppens (city of Leuven)
– Prof. Fred Truyen (Citizen Heritage Project)
– Luiza Mitrache (Royal Belgian Institute of Natural Sciences & Royal Museum for Central Africa)
More information and registration: https://www.scivil.be/event/workshop-gedeelde-uitdagingen-citizen-science