Clyfford Still was one of the leading figures in the first generation of Abstract Expressionists.
Indigenous art has inspired many Abstract Expressionists painters (like Pollock and Newman), but Still was the only one to make contact with these tribes.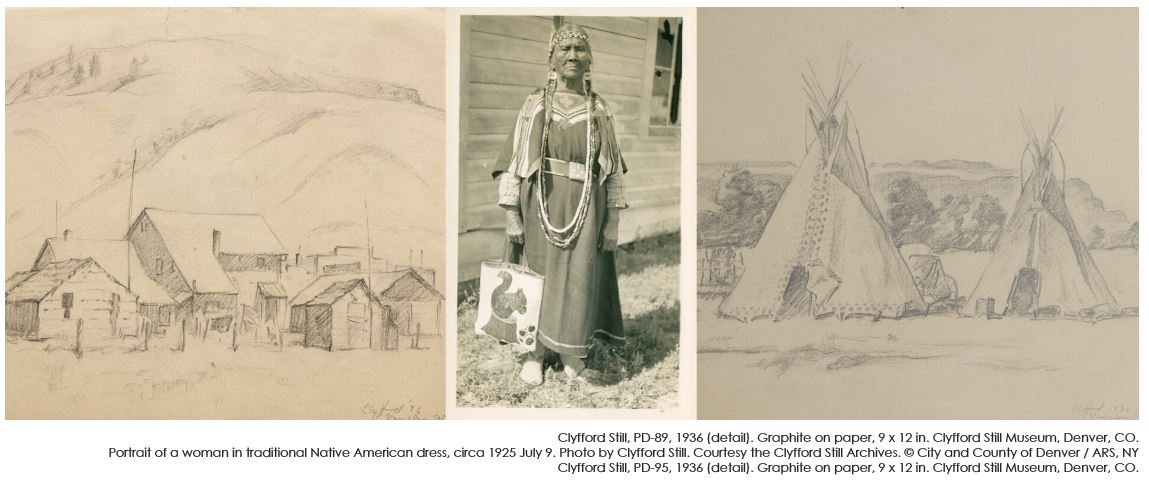 In 1937, while he was teaching at Washington State College, he co-founded the Nespelem Art Colony (NAC), located in the Nespelem River area of Washington, home to the Colville Confederated Tribes.
Here the artists focused to record Native American culture and the history of a group of individuals involved with American Indian events.
NAC's artists, first among everyone Clyfford Still, produced portraits and landscapes depicting Colville Indian Reservation Native American life documenting the Nespelem people.
This work, however, rather than supporting the tribe, was limited to observe and report, the daily lives of Indigenous subject, without embracing or materially supporting their lifestyle; from this point of view the colony worked as an educational experience for Washington State faculty and students; the work of these artists, rather than preserving indigenous culture, told the story of the indigenous people just during their submission, when their lives were changing and their population was dwindling.
Further information:
https://clyffordstillmuseum.org/
To learn more about the Colville Reserve: on March 18, 2021, there will be an online talk "Photography from the Colville Reservation".