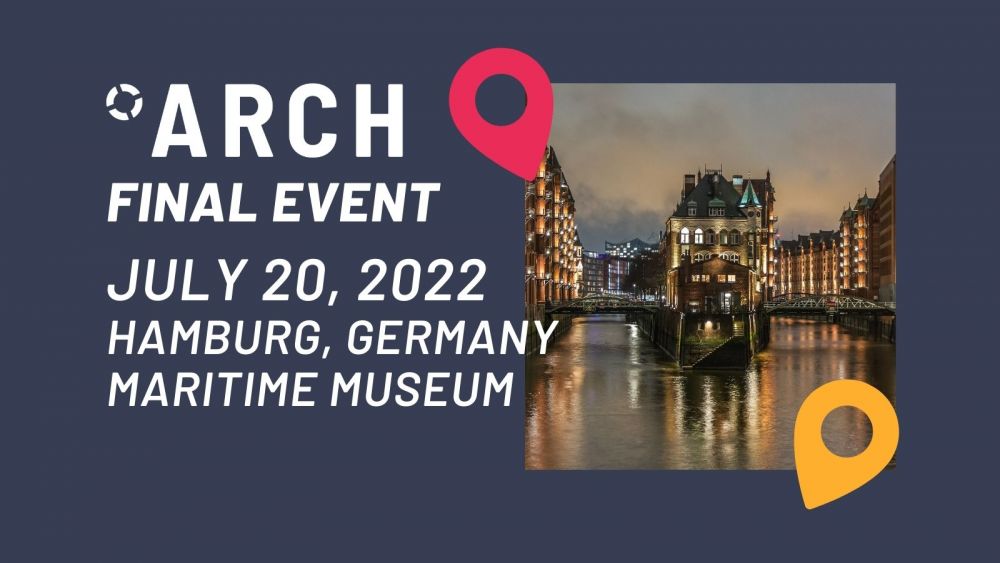 The European funded project ARCH – Saving Cultural Heritage, has launched its final event which will take place in Hamburg, Germany, on July 20, 2022.
The event marks the closure of this project, which started in 2019 with the aim to better preserve areas of cultural heritage from hazards and risks. The ARCH team with the cities of Bratislava, Camerino, Hamburg and Valencia co-created tools that will help cities save cultural heritage from the effects of climate change.
The main objectives of the meeting are:
Show the results of the project
Increase the visibility of the theme of resilience and cultural heritage
Cite publication to "set the scene" with the state of play
Incorporate / involve and highlight the EU Task Force
Provide networking opportunities
The event will be hosted in the International Maritime Museum.
Find out more information on the dedicated page at https://savingculturalheritage.eu/events?c=search&uid=V0R7J6Zw