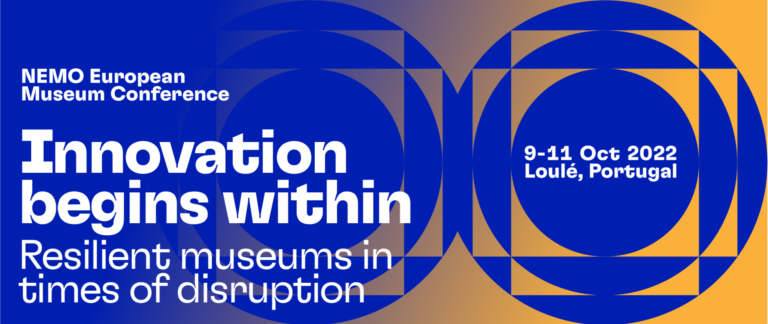 How can innovation be a structural component of museum operations?
NEMO proposes a conference to explore how museums can become more innovative, agile and flexible in a fast-changing and challenging world.
The event will be held on 9-11 October 2022 in Loulé, Portugal and is aimed in particular at museum directors, culture policy makers, museum educators, students, people active in European cooperation projects, curators, representatives of museum organizations, museum interest groups and policy makers at national and European level.
Among the main objectives of the conference:
• explore how museums become innovative places to work and make innovation a structural component of their operations
• evaluate the agility of museums in the face of recent crises
• provide a road map that can guide museums in the innovation process.
To register and have detailed information, please visit the website of NEMO.