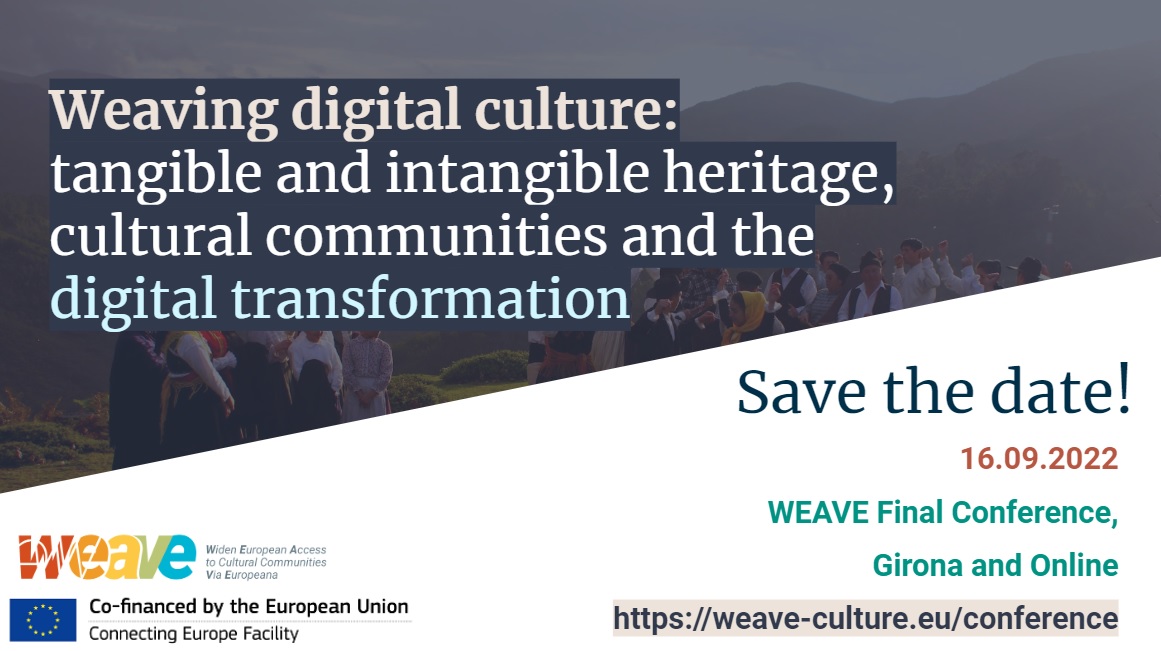 The WEAVE project is excited to invite you to the final conference, hosted by CRDI/Ajuntament de Girona, which will explore the connections between tangible and intangible heritage, cultural communities and the process of digital transformation of cultural heritage organisations.
The programme will open up with several keynote speakers, continue with a presentation of the main project outcomes and a panel discussion on building the capacity of cultural heritage institutions for digital transformation and better engagement with communities.
At the end of the event a networking lunch and a digital exhibition will give the floor to all participants to engage in a lively discussion following the inspiration drawn from the programme.
Stay tuned about the event: https://weave-culture.eu/conference/