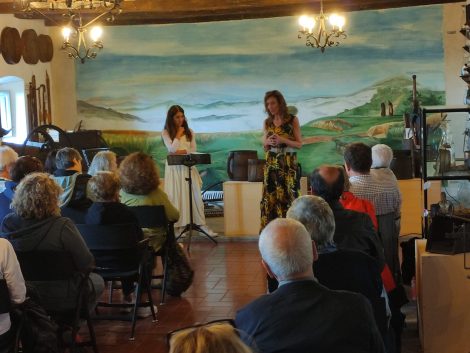 images courtesy of University of Pisa
The summer performance season in San Pellegrino in Alpe, in the municipality of Castiglione di Garfagnana, opened on 25 June 2023. This is part of the programme for cultural tourism promotion of the INCULTUM Pilot 5 in Garfagnana (Tuscany).
The series of four theatrical performances that has taken place between June and August was held in the rooms of the Don Luigi Pellegrini Ethnographic Museum, which were set up especially for the occasion. The actress Elisabetta Salvatori narrates the museum's exhibits and its incredible history through her performance 'A priest, two saints, a border and 4000 unique pieces'
This serie of performances were the first ever to take place directly inside the museum, and many of the spectators praised the suggestiveness of the combination of the actress's words and the fact that they were in the museum rooms.
The last two shows were held on the 30th July and 6th August, and the last summer date is scheduled for the 3rd of September, and both of them were a success: visitors were numerous, and all the seats made available on the fresco hall on the second floor were occupied.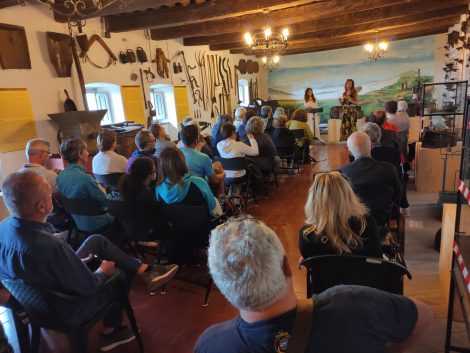 The show on the 6th of August was also attended by the pilot coordinator for the University of Pisa, Professor Enrica Lemmi, who introduced actress Elisabetta Salvatori's performance by talking about the progress of the INCULTUM project and what has been achieved so far.
The last show will be held on the 3rd of September 2023.
Download the posters for the events – PDF 4.7 Mb