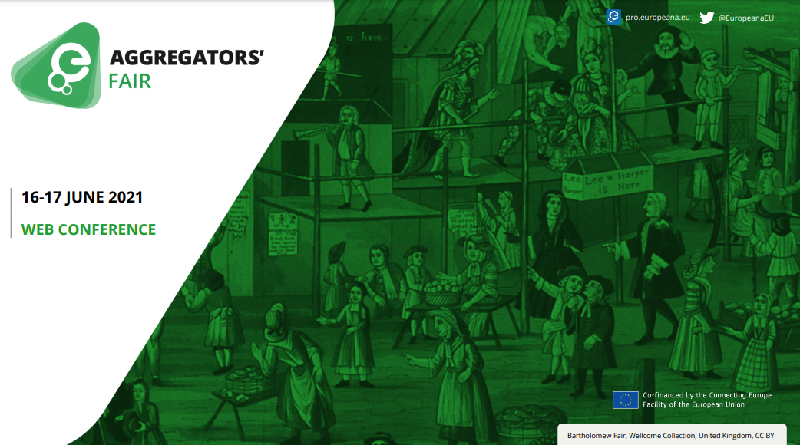 In June 2021 the Europeana Aggregators' Forum and Europeana Foundation will hold the first ever Aggregators' Fair, and PAGODE has a prominent participation with one ignite talk by Kostas Kostantinidis (Postscriptum) on day one and a dedicated session entitled Behind the scenes of PAGODE: building an aggregation value chain by Antonella Fresa (Promoter), Nataša Vampelj Suhadolnik and Maja Veselič, (University of Ljubljana) and Sofie Taes (PHOTOCONSORTIUM) on day two.
.Join on 16-17 June, registration is open on eventbrite
At this online web conference, the Europeana Aggregators' Forum will open their virtual doors to cultural heritage professionals and anyone with an interest in high quality, open cultural heritage content. The exciting programme gives participants the opportunity to listen to inspiring speakers, join panel discussions, take in training webinars and ask questions of the people working in aggregation. It will be a great opportunity to find out more about how high quality cultural heritage content is being made accessible to new audiences through Europeana, and how you can get involved.
about Europeana Aggregators >>