All images and text courtesy of The High Mountains.
In the context of INCULTUM Pilot 7 Aoos the shared river, the High Mountains Social Cooperative organised a participatory action for  opening a new cultural route in Kallithea village, which took place during the 10th and 14th October 2022.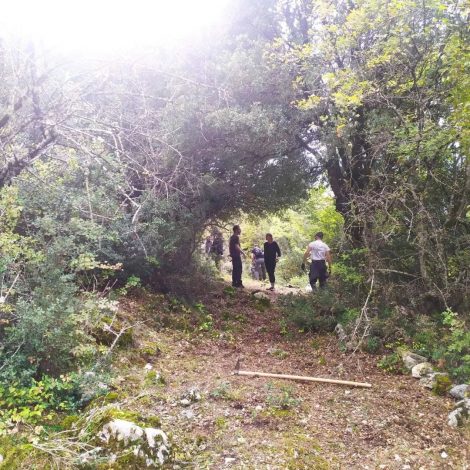 During a first event organized in Konitsa entitled "Culture, Tourism and Social Innovation: The Collective Organization of the Cultural Experience of our Homeland" (21 May 2022) The High Mountains team presented the results of the research conducted to local stakeholders on the strengths and prospects, but also on the problems and weaknesses of the development of cultural tourism in Konitsa's municipality in combination with the data collected by the desk research that THM team conducted about the area. All the data were analyzed, visualized, and combined in order to plan evidence-based actions to support cultural tourism in their area. Using innovative business intelligence tools, the outcomes of these two parallel researches were presented as feedback to local stakeholders. This innovative participatory process was an attempt to raise the collective intelligence of the stakeholders in order to plan evidence-based actions to support cultural tourism in their area.
Based on the visualized evidence, local stakeholders decided the initiatives they were willing to take in order to support the development of cultural tourism in their area. In this direction the cultural association of Kallithea proposed to take action on the opening of a cultural route in their village that was connecting the village with the monument of st Constantine chapel in the forest. The path was opened involving the local community and connecting the village with local business and the monument.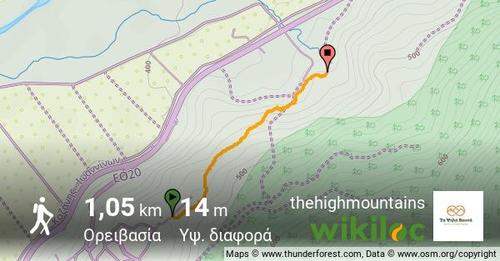 Although, the innovation characterized this action was the use of visitors to help in the opening of the path. THM used platforms like wwoof and workaway to attract visitors of the area that wanted to volunteer and get in touch with locals and local culture. The municipality agreed to equip the abandoned community guesthouse in order to host the volunteers team that was formed. Local people and the cultural association offered their help not only in the opening of the path, but also cooking for the volunteers team.
As a result, a new cultural route that passes through the village, connecting 3 local business with a monument of the area was established in a participatory way and it is posted on wikiloc available for the visitors of the area.