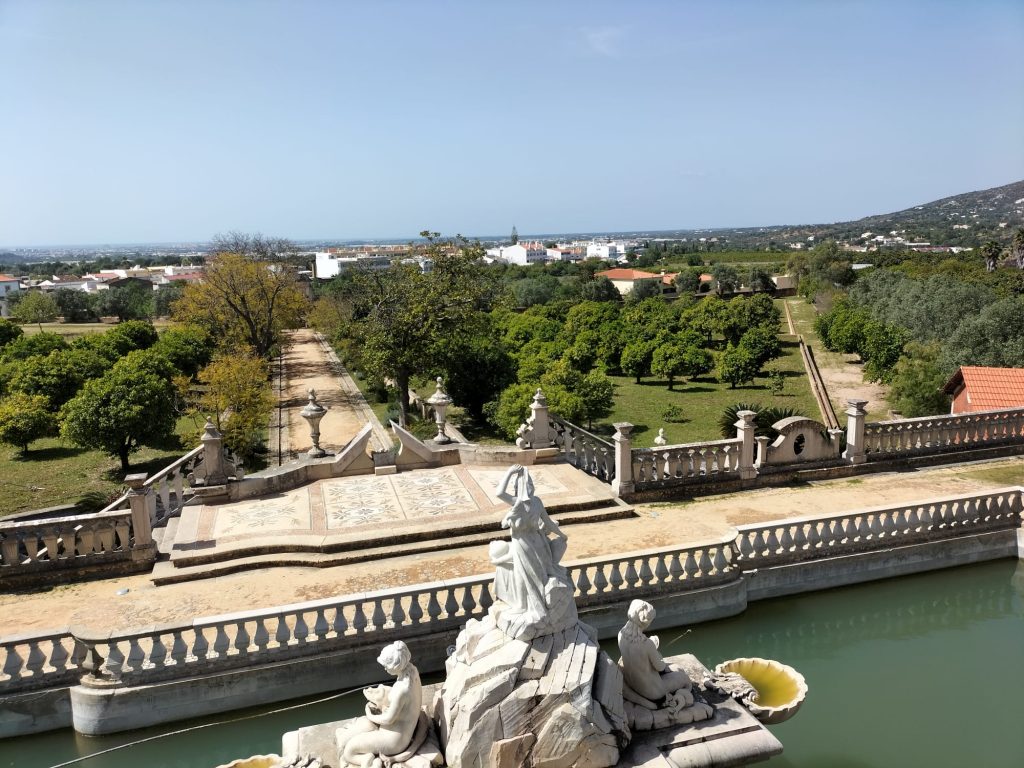 End of March 2022, INCULTUM partners Promoter and University of Algarve met to discuss about the work ongoing in the Pilot 2 Agrarian coastal plain: Campina de Faro. Campina de Faro is part of the coastal plain of the Algarve, with an ancient and continuous human occupation. Situated on an aquifer and with fertile soils, it is still, despite urban-touristic pressure, a living testimony of the historical interdependence between the cities and the food production space (gardens, orchards) based on the traditional irrigation system (norias, wells, aqueducts, tanks, canals) now in the process of being abandoned.
This hydraulic heritage, together with the old farms, is in a process of degradation, given the new irrigation methods and the strong real estate pressure on the periphery of cities. The agricultural vocation of this territory and its proximity to the Ria Formosa Natural Park, on the one hand, and the residential-tourist urban spaces on the other, make it highly important as a natural foodshed associated with urban development and sustainable tourism, both as a supplier of agricultural production (organic food) and an alternative touristic destination to sun and beach (agro-tourism, rural tourism, cultural tourism).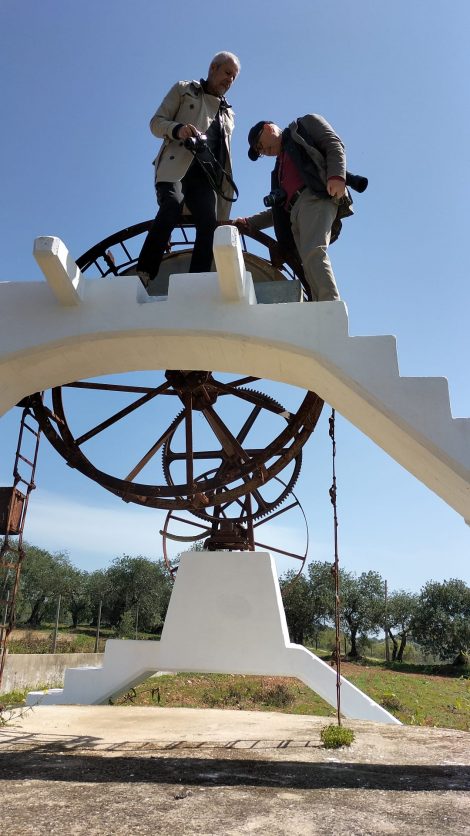 The proposed actions in the Pilot are directed towards the survey, diagnosis and architectural and hydraulic rehabilitation of a group of norias, aqueducts and tanks in order to contribute to the preservation of the landscape's memory and to the (re)activation of its identity. Other actions will aim at the revitalization of historic irrigation systems, practices and techniques, namely the recovery of traditional cultivation techniques and species of fruit trees are in the process of disappearing (tangerine trees, for example). The definition of cultural routes for the hydroagricultural heritage and the organization of little markets for the sale of vegetables and fruits in the villages, will be an attraction for visitors, bringing tourism closer to polyculture and to the Mediterranean diet, with an impact on the local economy.
Discover the INCULTUM Pilots: https://incultum.eu/pilots/
All photos courtesy of Promoter.
---