INCULTUM partner Eachtra is engaged in The Historic Graves project, that is a community focused, grassroots heritage project where local community groups are trained in low-cost, high-tech field surveys of historic graveyards; also recording their own oral histories.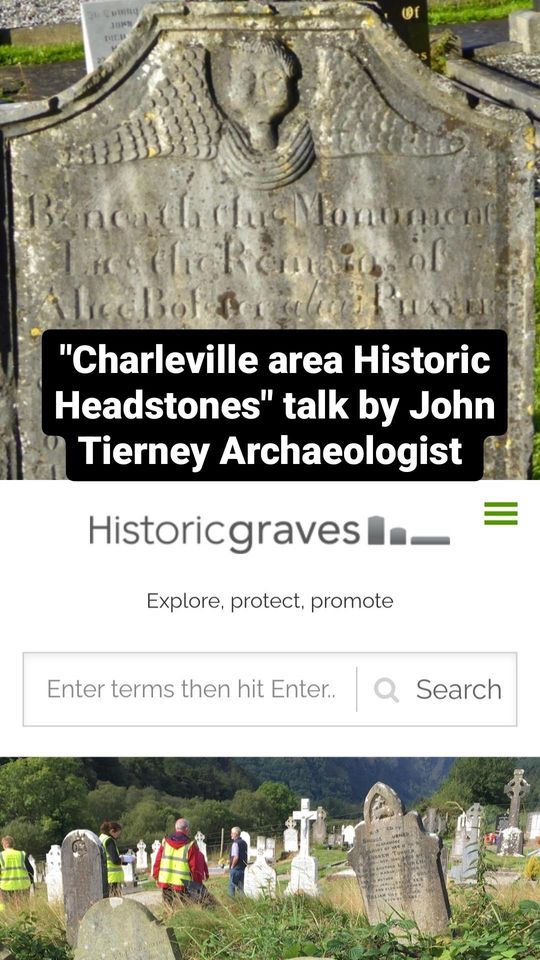 25th May 2023 – Presentation Historic Graves "Headstones of the Charleville area"
Speaker: John Tierney Archaeologist.
John has surveyed all the local graveyards in the Charleville area such as Charleville Church of Ireland, Charleville Holy Cross, Ballyhea old, Imphrick, Aglishdrinagh, Cooliney & Ardskeagh.
John and his team of community volunteers have traced over 100 gravestones carved by three generations of the one family for a time based here in Charleville North Cork.
The Historic Graves project is a community focused grassroots heritage project. By curating and publishing the survey records centrally the individual community graveyard surveys combine to form a national resource where the value of each survey is compounded by its association with others.
The website allows visitors from Ireland and across the globe to freely explore and search the growing database of multimedia records and stories.It allows communities to self publish historic graveyard surveys and the related multimedia stories.
The surveys are being funded by a number of Local Development Partnerships through LEADER funds and are supported by Local Heritage Officers, County Archaeologists and Local Authorities.
For more details about the project visit www.historicgraves.com
---
Read More about the Pilot 9 Historic graves in Ireland
---