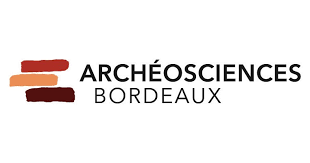 Archéosciences Bordeaux is a research laboratory part of the Université Bordeaux Montaigne, and is focused on the chronology of human settlements, the circulation of materials and ancient techniques, and imaging applied to heritage. The laboratory also collaborates with Bibracte, one of the partners of EUreka3D, for the digitisation and metadata preparation of their cultural and archaeological collections, which will be published open access in Europeana.
The cooperation with EUreka3D is progressing with various activities, in particular on the development of the EUreka3D pilot dedicated to Cultural Heritage Institutions for managing digital assets, and especially 3D collections. The pilot relies on a cloud-based platform managed at EGI the European Grid Initiative together with ACK Cyfronet AGH, offering advanced services and tools for digital collection management, especially with 3D objects and their metadata and paradata management.
To support visualization of the 3D models, it is currently under discussion the possibility to embed an advanced viewer developed by Archéosciences Bordeaux. The viewer is already in use at the Conservatoire National des Données 3D (CND3D), the French National 3D Data Repository, also providing a backup solution for 3D data produced in the context of projects in higher education and research in digital humanities in France.
The Archeovision 3D viewer is a dynamic viewer, based on Potree and 3DHop, that is able to load 3D files on demand, thus permitting to handle even very large 3D models in web-based environments. The capability of the viewer is extremely flexible, so to accomodate any type of 3D digitized cultural assets, from large ground models to tiny artefacts. This viewer would be a perfect solution for the visualization needs of cultural heritage institutions who make use of the EUreka3D platform to store and handle their 3D collections, supporting the variety of formats and types deriving from 3D digitization projects.
The technical teams of Archéosciences Bordeaux, EGI and Cyfronet are currently at work to understand the integration needs between the viewer and the EUreka3D platform. As part of the development work, interoperability with the Europeana platform is also an important aspect that will enable the 3D models, visualized via the Archeovision 3D viewer, to be accessible in the Europeana website.