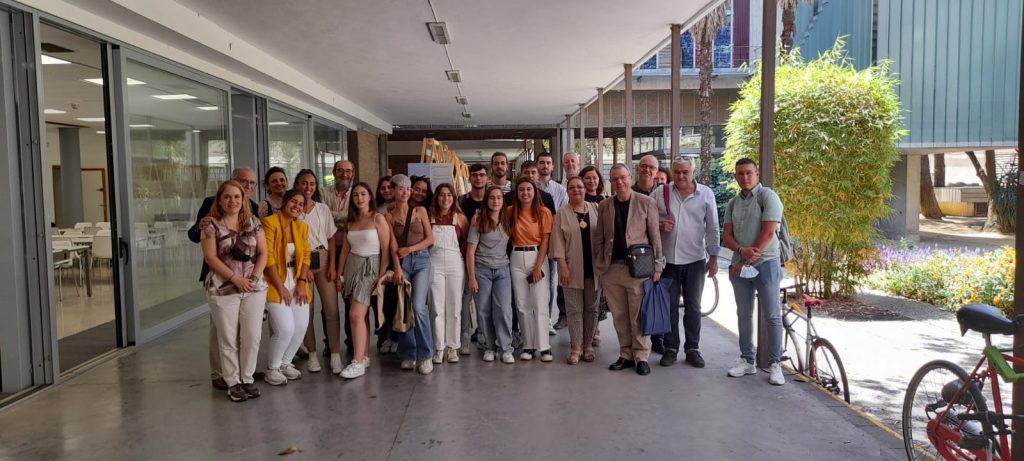 images courtesy of University of Algarve.
The Portuguese pilot of INCULTUM over the Campina de Faro (Algarve) launched a collaboration with professors and students of Architecture at the University of Seville, started with a study and fieldwork in Portugal in 2021 with the objective of recognizing and analyzing the heritage values and challenges.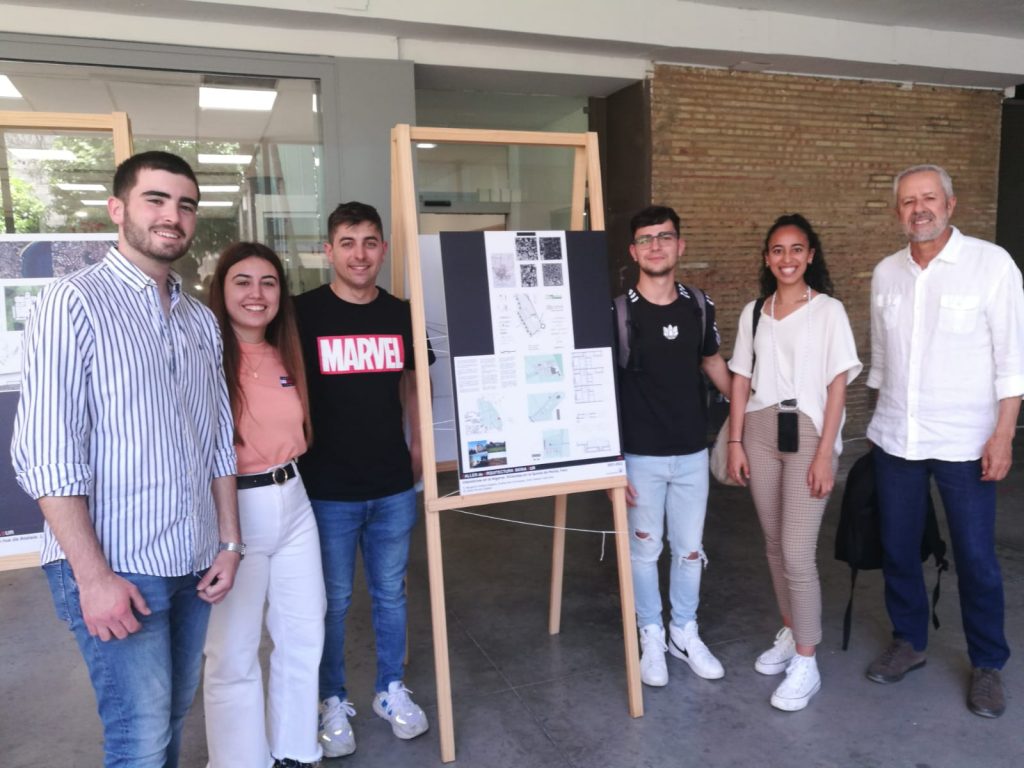 The collaboration aims at developing proposals for the recovery of the buildings, adjacent outdoor spaces, and hydraulic structures (waterwheels, tanks, canals), according to the objectives of INCULTUM pilot.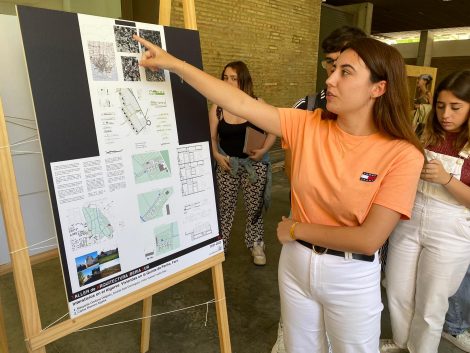 Following this, on 13th May, a Congress entitled Del Algarve. Paisajes Ciudades Arquitecturas Palabras was held at the University of Seville with the participation of the Portuguese pilot's team and students, who  presented the study-case about the Campina de Faro.
The congress and presentations were a nice occasion for closer relationships, and knowledge exchange and discussions with the Spanish students and professors.
Learn more about INCULTUM Pilot 2 Campina de Faro