Interactive map accessible on the Morvan Regional Natural Park website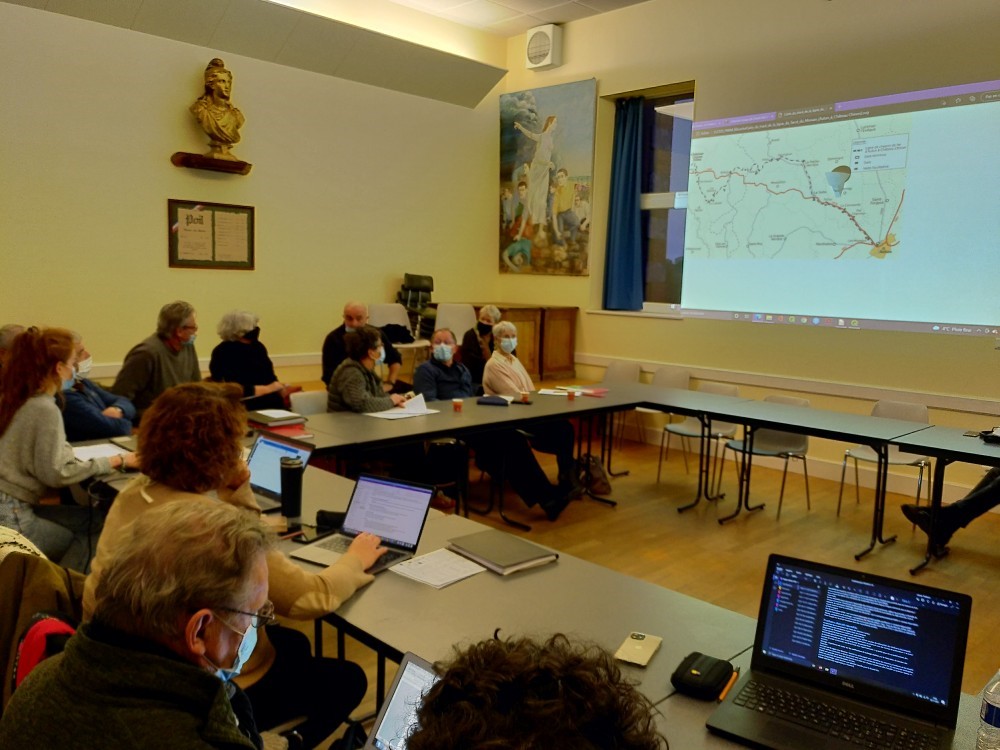 original text and images by BIBRACTE.

As a preliminary action for the promotion of the area of Morvan, a methodology was developed and a pilot case in the village of Glux-en-Glenne was conducted to carry out the field work.  This test revealed that, out of 73 km of rural tracks, 18 km (25% of the network) is affected by management concerns and may be subject to regularisation (of which 10 km of tracks have disappeared), and 62% of the network is in a "correct" state, but more than 20% of it is poorly maintained.

Read more about this work in this article.





In the frame of INCULTUM project, a second mission was conducted at the end of 2021 with 4 objectives:



Define the governance of the project: a dedicated working group has been created within the Grand Site de France governance, including elected officials and local referents among the inhabitants.


Design and organize a training program in order to allow the working group members to master the QFIELD tool independently. Some villages chose to invest in a tablet available to the inhabitants for the characterization of the rural tracks of the village, others saw in the QFIELD application a real management tool for the community in various fields thanks to the embedded land register.


Offer technical assistance to the communities involved.


Finalize the mapping of a second pilot village, La Comelle (71) and identify local challenges.



In order to enhance and share the geographical information produced, an interactive online map has been developed via the Bourgogne Franche-Comté geographic data sharing platform IdéoBFC. The data collected in the field feeds a Web GIS, offers elected officials a new management tool for their rural track network.





This public tool is now accessible on the Morvan Regional Natural Park website: https://cartes.ternum-bfc.fr/?config=apps/sm-du-parc-naturel-regional-du-morvan/chemins-ruraux-du-grand-site-de-france-bibracte-mont-beuvray.xml#


---


Actions planned in the next few months for Pilot 6 "Bibracte-Morvan: ancient paths into the future"


At the end of November 2021, the rural tracks working group in Morvan fixed an agenda for the actions to be performed within INCULTUM project next few months. Thus, more trainings will be organized for villagers to use the GIS device and a dialogue among local stakeholders to discuss about the role and status of the rural paths as a Common good will be organized by creating awareness raising events such as collective maintenance sessions with inhabitants and local associations.





The working group will also work at creating a Grand Site de France rural tracks touristic map, based on collaborative methodology with local shareholders for bringing the paths up to standard, regularisation, marking, tourist promotion, etc. Besides, public "sensitive walks" on the rural paths linking the villages of the Grand Site de France in cooperation with the Bibracte's Partner Chemins association will be organized on different themes. The first session will be held on Spring 2022 between the villages of Arleuf and Fachin on the thematic of a piece of heritage hidden in the forest: the ancient railway from Autun to Château-Chinon.

Discover INCULTUM Pilot 6 - Bibracte-Morvan: ancient paths into the future