Recovery of the Aynadamar irrigation channel (Granada) - INCULTUM Pilot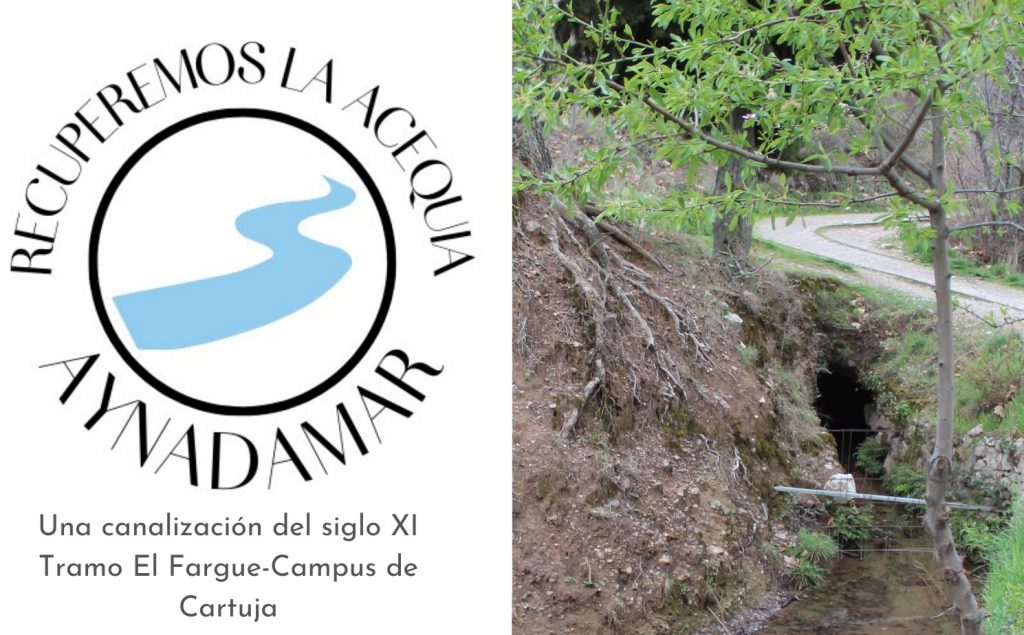 text and images courtesy of Elena Correa Jiménez (University of Granada).


The recovery of Aynadamar irrigation channel, that is a stretch of about 2.8 km, will consist of removing soil and vegetation accumulated in the canalisation since the 80s, after the abandonment of this stretch of irrigation channel, to put it back into operation, up to the Campus de Cartuja (former Pago de Aynadamar), where irrigation will be resumed. During the working day we will learn the traditional techniques of maintenance, use and management of historical irrigation systems, as well as the importance of traditional irrigation and, specifically, the role of the Aynadamar irrigation channel in the city of Granada.

The Aynadamar irrigation channel was built during the 11th century to supply water to the ancient Alcazaba of Granada (Qasabat Garnata), the seat of the Zirid dynasty, and to the present-day Albayzín. This canalisation takes its water from Fuente Grande, also known as Fuente de Las Lágrimas in Alfacar. Aynadamar has undoubtedly been one of the backbones of the city of Granada, at least since the 11th century.


---


The recovery will be open at all times to the participation of the entire population interested in this hydraulic heritage, thus allowing the people of Granada to learn about the importance of the Aynadamar irrigation channel in the history of the capital, as well as the historical irrigation systems.

To participate, please fill in the following registration form: https://forms.gle/Dk1JwztrJeqZWYTq7.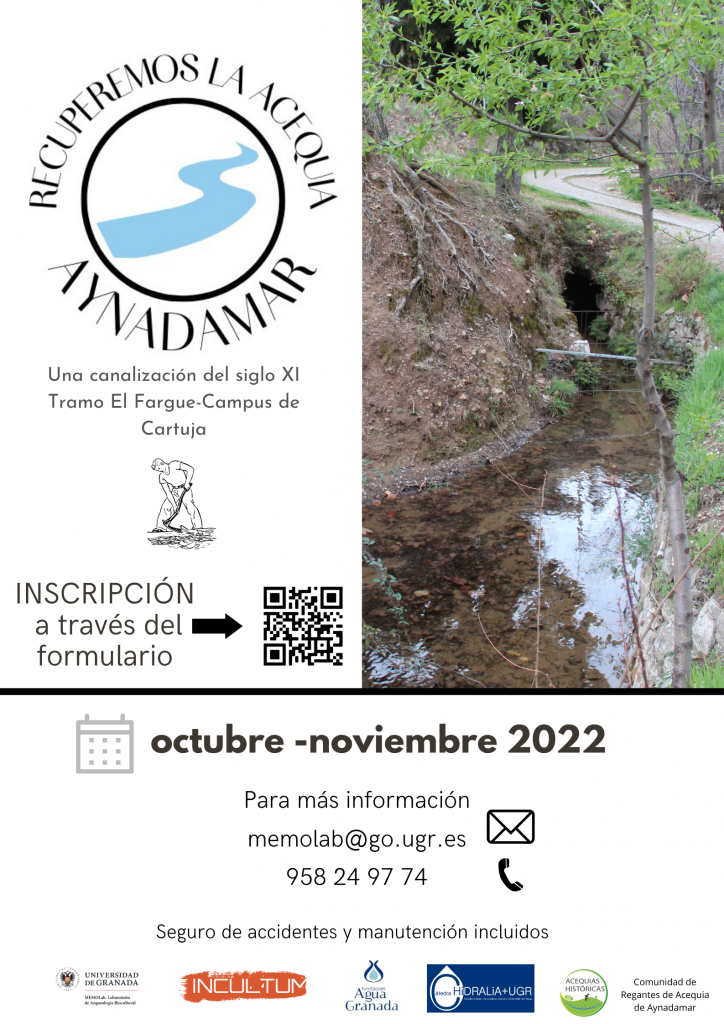 Learn more about INCULTUM Pilot 1 - Altiplano de Granada