Luminous interactive installations at Stavros Niarchos Park in Athens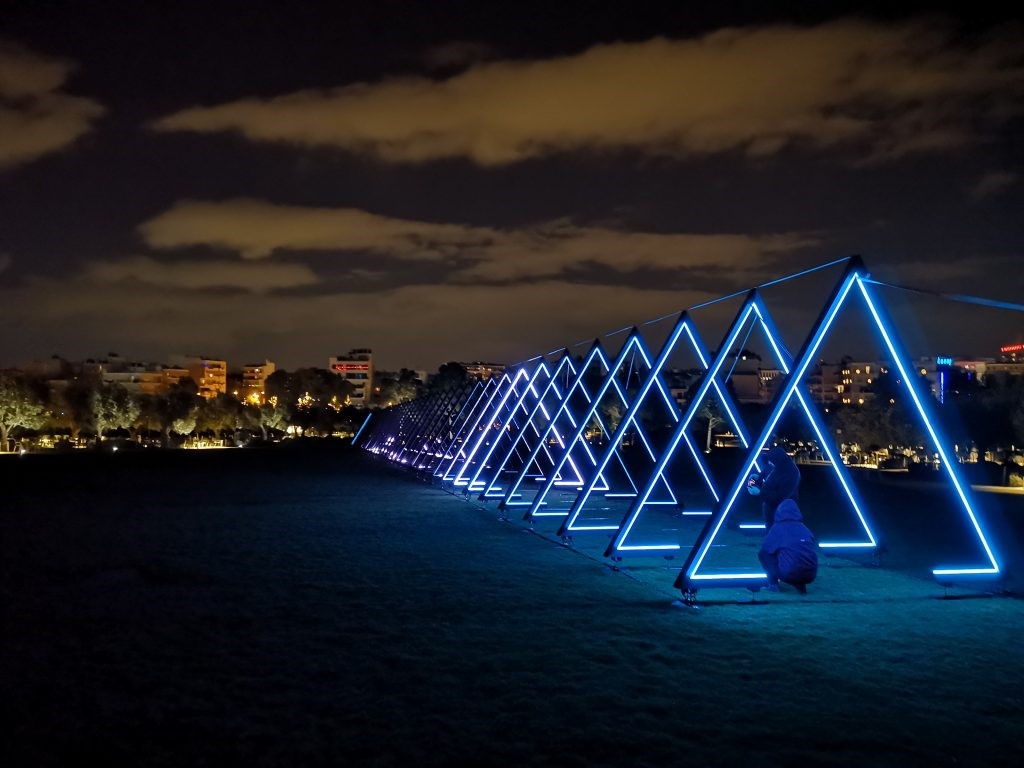 Athens Digital Arts Festival (ADAF), undertook the art direction and curated the luminous interactive installations at  Stavros Niarchos Park of the Stavros Niarchos Foundation Cultural Center, in Athens.

The Stavros Niarchos Park is full of light and sounds, through a series of interactive installations forming a magical winter wonderland.

Explore the Stavros Niarchos Park, walk past or through the installations, discover the light frames, upload your selfies and immerse yourselves in a unique holiday festival of lights, curated by Athens Digital Arts Festival (ADAF).


Moreover, especially for the SNF RUN 2019 FIRST RUN 4k race organized by the Stavros Niarchos Foundation, Athens Digital Arts Festival (ADAF) has created a unique interactive and participatory installation. Finish Line Digital Canvas will display runners as they cross the finish line in real time, forming a mosaic of human bodies. As participants run to the future, ADAF will bring them even closer by enhancing their experience by imprinting them on a digital canvas that will unite individual efforts into a collective body.

An exclusive grant by the Stavros Niarchos Foundation. Free Entrance. The installations will be on display until January 7, 2019.