Electronic Imaging & the Visual Arts (EVA) @ Florence 2013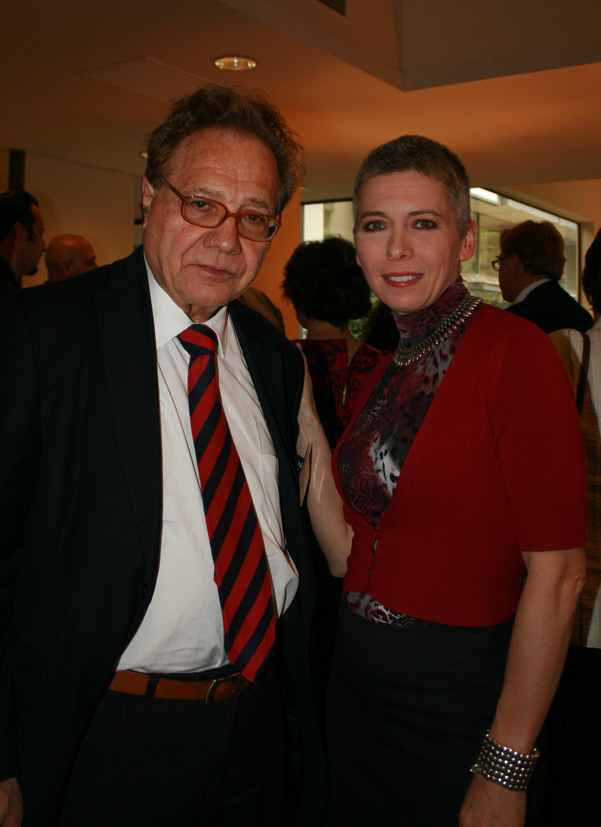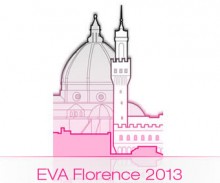 Electronic Imaging & the Visual Arts
'The Foremost European Electronic Imaging Events in the Visual Arts'
The Electronic Information, the Visual Arts and Beyond (EVA Conferences) are a series of international interdisciplinary conferences mainly in Europe, but also elsewhere in the world, for people interested in the application of information technology to the cultural and especially the visual arts field.
The first EVA Conference was held at Imperial College, London in 1990, organized by the founders James Hemsley, Kirk Martinez and Anthony Hamber. Events have been held in Athens, Beijing, Berlin, Brussels, California, Cambridge [both UK & USA], Dallas, Delhi, Edinburgh, Florence, Gifu [Japan], Glasgow, Harvard, Jerusalem, Kiev, Laval, London, Madrid, Montreal, Moscow, New York, Paris, Prague, Thessaloniki, Warsaw ... .
There are now regular conferences in London (UK), Berlin (Germany), Florence (Italy), Moscow (Russia), Vienna (Austria) and other major cities.
The 2013 Florence conference was opened by chairmen Vito Cappellini (Florence University) and James Hemsley (EVA conferences international) and during the opening sponsors and supporters of Italian institutions welcomed the participants.
Session 1 about strategic issues with chairman Paolo Blasi (Florence University) was extremely interesting by discussing projects related to digital archives technologies, 3D technologies for museums, and futuristic projects for access and dissemination of culture and art supported by technology. Among the speakers, dr. Takayuki Morioka from Hitachi, prof. Shinji Shimojo from Osaka University, dr. Andreas Bienert from National Museum in Berlin.
Session 2, moderated by chairman Franco Niccolucci, gave an overview of EC projects and related networks and initiatives. Among the speakers, dr. Valentina Bachi, Andrea de Polo and Antonio Davide Madonna for EuropeanaPhotography, dr. Christine Schoene from Technische Universitat of Dresden, Professor Jurgen Siek from University of Applied Sciences in Berlin; also CENDARI and MARCOPOLO projects were presented.
On day 2, an international forum in the morning about culture and technology was followed by afternoon sessions to discuss about 2D-3D technologies and applications, virtual galleries, museums and related initiatives, access to the culture information.

In this event the users, suppliers and scientific research communities have the possibility to meet and exchange experiences, ideas and plans in the wide area of Culture & Technology.  The event was supported by a series of workshops  on international cooperation, innovation and enterprises, creative industries and cultural tourism.
EVA Florence 2013 official website: http://www.evaflorence.it/
Download the full programme here