DARIAH annual event 2022, registration open until May 27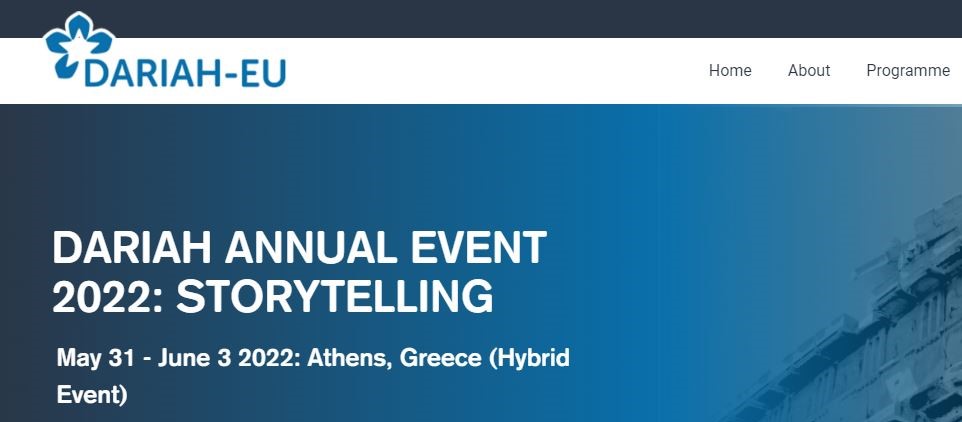 DARIAH is the Digital Research Infrastructure for the Arts and Humanities.
Its mission is to enhance and support digitally-enabled research and teaching across the arts and humanities.

DARIAH annual event 2022 will take place from May 31 to June 3 in Athens, Greece, and will be organized as a hybrid meeting.

The topic of the event will be the power of storytelling in the arts and humanities. As DARIAH writes on its website:

"The power of storytelling as a sense-making and knowledge-creation strategy is deeply embedded in human cultures, reaching back as far as our written records, and looking as far forward as our technological imaginations. How we gather, share and use our stories says much about who we are, how we entertain and educate, how we build identities and understand the world beyond our vision, how we relate to our past and to our future."

Participation to the event is possible either in-person or remotely, is free, but you still have to register for both modes of participation by Friday, May 27.

All information on the event are available at https://annualevent.dariah.eu/.