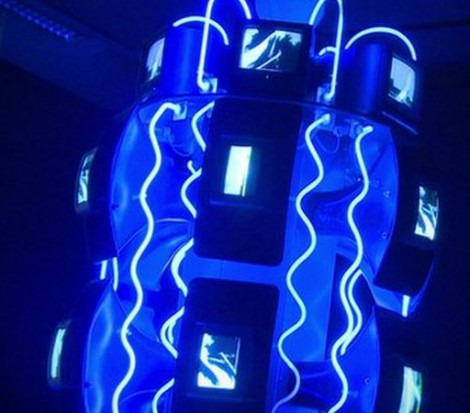 The ZKM Centre for Art and Media in Germany is trying to solve the problem of preservation of valuable digital art pieces. Some digital art pieces rely on the existence of particular computer software and code and its preservation in order to ensure that digital art pieces are not lost in the future. As this digital art centre holds over 500 digital art pieces in its collection, it is the most important place for the preservation of digital art globally, making the issue of digital art conservation very relevant and important to the centre's function.
When outdated digital hardware is no longer used and becomes obsolete, digital art pieces that depend on this particular hardware are in danger because without it the files cannot be read. As part of their mission to make sure digital art does not become obsolete when the software it is created on is no longer used, ZKM are buying old digital hardware, like vintage televisions and old computers, from eBay or from rubbish dumps. The pieces are then stored and collected for digital preservation purposes. However, ZKM are aware that this solution is only temporary, and that to guarantee that digital artwork does not become obsolete with the advancement of technology, measures must be taken to transfer the work to other system operators so that it will still be viewable in new, more advanced formats.

The question is whether digital art pieces can truly be made 'classic', in the same way that traditional art forms are turned into classics through time, when their viewing by the public depends so crucially on the existence and preservation of digital hardware that is so often discarded and replaced due to technological advancement.
Article by the BBC: http://www.bbc.co.uk/news/technology-24585267
Official website for ZKM Centre: http://on1.zkm.de/zkm/e/
(Credit for photos: BBC website and ZKM website.)