WATIFY: Inspire to Transform

WATIFY: Inspire to Transform takes place on 2 May at DNK - Space for Contemporary Dance and Performance, National Palace of Culture (Sofia, Bulgaria) and is organised by WATIFY, an awareness-raising campaign funded by the European Commission to stimulate the technological transformation of Europe's business.

Transformation needs inspiration. WATIFY: Inspire to Transform brings insights on technology, transformation and innovation to Sofia for a day of learning, co-creation and connection. Like-minded innovation leaders will come together from across Europe to tell their stories and prototype their future.

An interactive, dynamic and disruptive event, WATIFY: Inspire to Transform will showcase stories of technological transformation and innovation in European start-ups and SMEs, engage you in the co-creation of ideas and solutions to challenges, and create connections. With a mix of visual presentations, interactive workshops and immersive technology design, the event aims to spark transformation and collaboration for the spread and evolution of technology and ideas.


This interactive event is partnering with the high-level event 

Smart Specialisation and Technology Transfer as Innovation Drivers for Regional Growth

 happening on 3 & 4 May and organised under the auspices of the Bulgarian Presidency of the EU Council

The event is organised with the support of 

MOVE.BG

 and 

Enterprise Europe Network Bulgaria

.

Event website:

https://watify-sofia.b2match.io/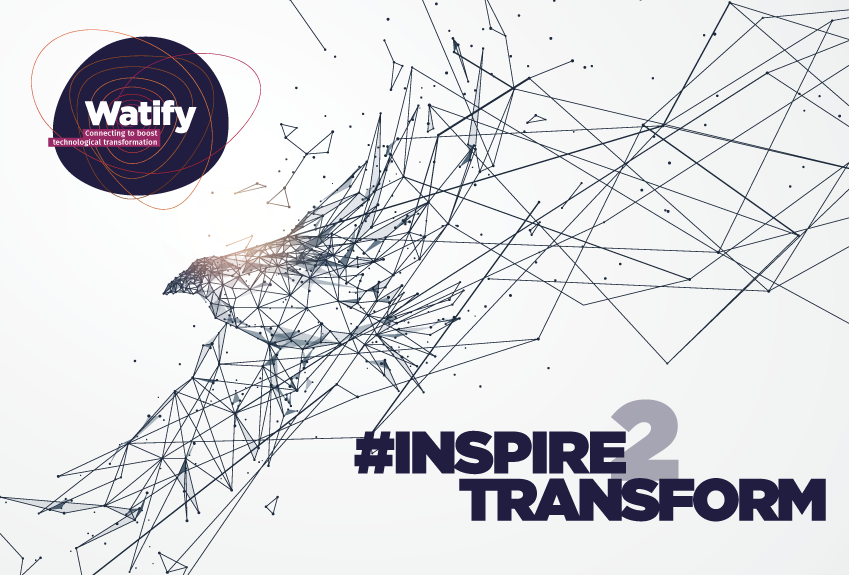 What to expect?


Technology showcase | A venue designed to immerse participants in cutting-edge technologies and innovations




Pecha Kucha 20x02 visual presentations | European super stories, overcoming new business and market challenges through digitalisation and more efficient approaches




Story-telling workshop | Brainstorming sessions in different technology domains coupled with story-telling in small groups to project the future of innovation through technological transformation




Co-creation workshop | Pitch your idea or a project, collaborate on an opportunity or find solution to a challenge




Keynote & Slido session | Get inspired by Sasha Bezuhanova, MOVE.BG, and ask all your questions in a Slido Q&A session




Matchmaking | Initiate promising contacts in pre-arranged meetings. Learn how to get the most out of bilateral WATIFY matchmaking meetings.


Event website:
https://watify-sofia.b2match.io/