VIEW 2016: 17th International VFX and Computer Graphics conference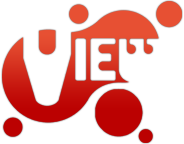 Italy's largest computer graphics and digital media conference will swing into action October 24, 2016, in Turin Italy. The renowned confab brings top professionals in animation, visual effects, virtual reality, and digital design to northern Italy for five days of talks, workshops, panel discussions, and interactive sessions presented to an expected audience of 6,000 students and professionals.

Speakers at previous conferences have included Oscar winning directors, sound designers, screenwriters, game designers, musicians, visual effects supervisors, and researchers. This year will see the partecipation of top creative of the industry like Byron Howard, Conrad Vernon, Mike Mitchell, Roger Guyett, Sharon Calahan, and other important ones.

VIEW 2016 will continue to focus on exploring the increasingly fluid boundary between real and digital worlds. Through lectures, meetings, tributes, exhibits, screenings and demo presentations VIEW will reveal the new digital frontier sweeping from cinema to architecture, from automotive design to advertisement, from medicine to videogames.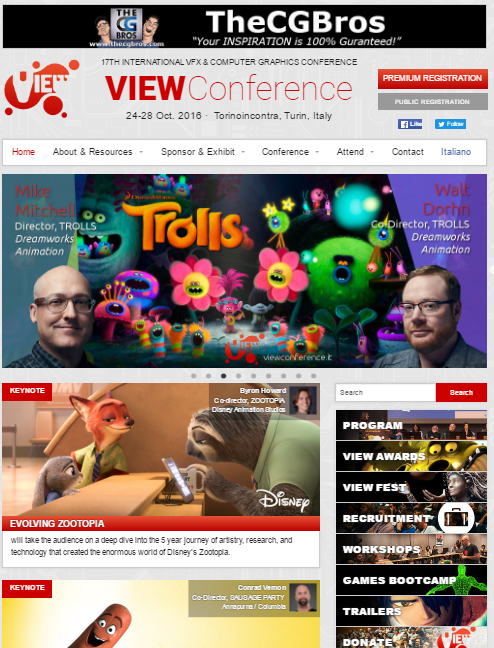 VIEW Conference & Fest– Topics 2016


GAMES


2D/3D CINEMA & VFX


2D/3D TELEVISION PRODUCTIONS


MEDIA PRODUCTION FOR CHILDREN & YOUNG ADULTS


AUGMENTED REALITY


DIGITAL MEDIA


INTERACTIVE TECHNIQUES


MEDICAL IMAGING


AUTOMOTIVE AND ARCHITECTURE DESIGN


INDUSTRY DISCUSSION: CREATING CONTENT FOR CHILDREN & YOUNG PEOPLE


SIMULATING REALITY


SYNTHESIZING REALITY


ROBOTS AND ROBOTICS


REALITY CAPTURE


CREATIVE STORYTELLING


COMICS


MOBILE CG


TV PRODUCTIONS FOR CHILDREN


WOMEN IN THE CG INDUSTRY



More info, programme and registration: http://www.viewconference.it/