The Van Gogh Museum in Amsterdam, The Netherlands, houses the world's largest collection of works by Vincent van Gogh (1853-1890): more than 200 paintings, 500 drawings and 800 letters as well as the artist's own collection of Japanese prints. The core of the collection originally comes from the artist's family and is now the property of the Vincent van Gogh Foundation. The museum aims to provide a rich overview of the art of Van Gogh and the century in which he lived.
Now, the Museum, in partnership with Fujifilm, has developed a technique for producing 3D reproductions of Vincent van Gogh's masterpieces: Almond blossom (1890), Sunflowers (1889), The harvest (1888), Wheatfield under thunderclouds (1890) and Boulevard de Clichy (1887).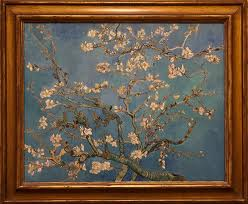 These reproductions, called Relievos, are of such high quality that they resemble the original work very closely.
The special 3D technique used for these reproductions is known as Reliefography, and it combines a three-dimensional scan of the painting with a high-resolution print, so that the emotion of Van Gogh masterpieces are blended with state-of-the-art technologies. The original work of art (so preciuos and fragile) is scanned with a multidimensional scanner, and two-dimensional data with three-dimensional data are processed under a very strict quality control, provided by experts from Fujifilm and the Van Gogh Museum working in close cooperation. A Relievo includes a meticulous reproduction of both the front and the back of the painting, as well as a frame. Every Relievo is numbered and approved by a museum curator.
Currently, sections from a Relievo are featured in the exhibition Van Gogh at work, on show in the Van Gogh Museum until 13 January 2014.
This is the latest and most advanced technique for fine art reproduction, and beside offering a new and closer visual experience to Van Gogh's admirers, it offers amazing possibilities for educational purposes, for the access of the blind and visually impaired to these works of art, and eventually for new market opportunities.
Axel Rüger, director of the Van Gogh Museum, comments, "As a cultural enterprise, the Van Gogh Museum is constantly in search of new markets. These high-quality reproductions are intended for individuals with the means and interest to acquire superb reproductions of Van Gogh paintings."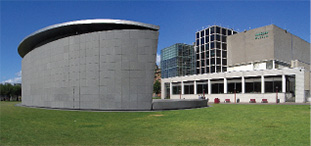 The first series of Relievos has recently been be launched in Hong Kong, as a part of a pilot programme aimed at testing the product on the market. The revenue will be used in part for the planned renovation of the Museum structures and to sustain the Museum and its collection.
Museum's website: http://www.vangoghmuseum.nl/
RELIEVO website: http://vangoghinternational.com/
Download the RELIEVO brochure (PDF, 665 Kb)