V International Symposium on Information Management in a Changing World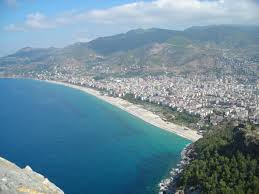 The 5th International Symposium on Information Management in a Changing World will take place in Antalya, Turkey, in November 24-26, 2014.  To commemorate the 2014 Turkish-German Science Year, IMCW2014 is organized in cooperation with Hacettepe University and the Goethe-Institutes in Turkey.
IMCW2014 will be held jointly with the 10th International Conference on Knowledge Management (ICKM2014) at the same venue so that participants will have a chance to attend both events.
Main topics of the Symposium include:


Research data


Research data infrastructure


Research data management


Open access to research data


Knowledge discovery in research data


Education for Research Data Management


 Research Data Management and Knowledge Discovery will be the main theme of the IMCW2014, which aims to bring together researchers, data scientists, computer engineers, data repository managers, information scientists, information professionals, data librarians and archivists to discuss the issues pertinent to research data management and open data repositories and to contemplate on how to design and develop innovative and collaborative knowledge discovery and mining services over the research data.
Keynote speakers of the Symposium will be Kevin Ashley, Director of the Digital Curation Centre (DCC) in the UK, and Professor Michael Seadle,  Director of the Berlin School for Library and Information Science
Dean of the Faculty of Arts I at Humboldt University and Chair of the ISchools Caucus (Germany).
Call for Workshop and Tutorial Proposals
The Organizing Committee of IMCW2014 invites interested individuals, research teams, societies and project groups to submit proposals for workshops and tutorials to be organized within the conference.
To encourage participation, IMCW2014 is not charging additional fees for participants registered in the conference to attend workshops/tutorials and proposers of accompanying events with at least four registered speakers/participants will have their Symposium fee waived.
Important dates:


Last date to send all types of extended abstracts and proposals: 31 March 2014


Last date to send workshop and tutorial proposals: 10 April 2014


Authors notification: 16 May 2014


Submission of extended abstracts in final form: 16 June 2014


Submission of full papers (if desired): 16 July 2014


Notification of acceptance of full papers: 16 August 2014


Submission of full papers in final form: 16 September 2014


Registration (Early Bird): 16 Feburary 2014 – 31 July 2014


Registration (Regular): 1 August 2014 – 3 November 2014


Registration (Late / Onsite): 4 November 2014 – 26 November 2014


Symposium: 24-26 November 2014



For more information:  http://ickm2014.bilgiyonetimi.net/

Download the Call for Workshop and Tutorial Proposals – PDF