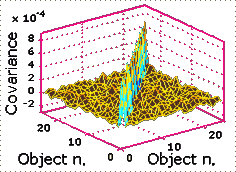 The world is multivariate! In order to be significant the data coming from diagnostic on Environment as well as on Cultural Heritage must be multivariate.
The aim of the conference is to favour the meeting between researchers, experts, connoisseurs and competents on chemometrics (the science of extracting information from chemical systems by data-driven means. A highly interfacial discipline, using methods frequently employed in core data-analytic disciplines such as multivariate statistics, applied mathematics, and computer science, in order to address problems in chemistry, biochemistry, medicine, biology and chemical engineering) applied to Environment (environmetrics) and Cultural Heritage (CMA4CH). The biennial event was launched in 2006 and from 2010 it was established an inexpensive course "Multivariate Analysis for Novices" to be held in 3 days parallel to CMA4CH.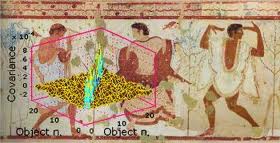 Contributions from experts on diagnostic applied to the topic, restorers and all people involved on the Environment and Cultural Heritage protection, are welcome for a useful exchange of news on the "State of Art", particularly on the current unsolved problems.
The meeting is split in the following three main keynotes, presented in not parallel sections:
Theoretical chemometrics, news, new application of ancients methods, transmigration of computation methods from statistic or other disciplines to chemometry. Possible applications to Chim12.
Environment, application of multivariate analysis, computation, methods to increase our knowledge.
Cultural Heritage, application of multivariate calculation to describe, classify, recognise, analyse ancients alone or in their environment.
For more information visit http://www.cma4ch.org/index2.html