UNESCO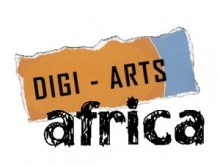 is convinced that no development can be sustainable without a strong culture component. Indeed only a human-centred approach to development based on mutual respect and open dialogue among cultures can lead to lasting, inclusive and equitable results. Yet until recently, culture has been missing from the development equation.
To ensure that culture takes it rightful place in development strategies and processes, UNESCO has adopted a three-pronged approach: it spearheads worldwide advocacy for culture and development, while engaging with the international community to set clear policies and legal frameworks and working on the ground to support governments and local stakeholders to safeguard heritage, strengthen creative industries and encourage cultural pluralism.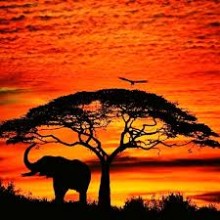 The UNESCO DigiArts Project is an online initiative headed by a web community.
The project wants to promote interdisciplinarity, research and activities within the cultural practices of the digital world.  UNESCO is the general contest of this project that is working to create relationships between experts and different regions of the Third World, like Kenya, Senegal and South Africa.
It aims to contribute to the development of a program of digital arts that reflects  the specificity  artistic practices of the African continent.
The online discussion is stimulated in order to identify and motivate African artists to debate on digital art in the continent. This debate will enhance the communication between artists and industries and will help to build the digital African cultural expression.
The online discussion will be moderated by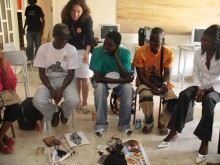 Trinity Session, a team of independent artistic production based in South Africa, directed by Stephen Hobbs and Marcus Neustetter.
The participants invited to the discussion will be the members of DigiArts Team in the UNESCO's offices in Nairobi, Dakar and Windhoek, as well as other members in Kenya, Senegal and South Africa.
For more information visit: http://portal.unesco.org/culture/en/ev.php-URL_ID=16061&URL_DO=DO_TOPIC&URL_SECTION=201.html
http://portal.unesco.org/culture/en/ev.php