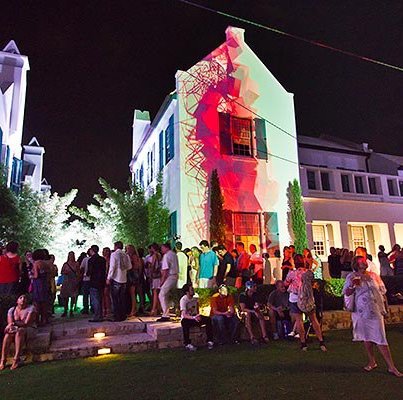 From our correspondent Lucia Ruggiero
The Annual Digital Graffiti Festival will be held on 8th and 9th June this year in Alys Beach, Florida, and will showcase digital artwork through light projections on to the caracteristically white-wash houses which make up the town of Walton County. Now in its sixth year, this festival invites digital artists from all over the world to submit their work, to be exhibited during the festival, giving them the chance to win $10,000 prize money. The competition is judged in five categories.
While the festival refers to itself as paving "the way for digital art" we must also wonder not only what the consequences are for traditional graffiti art forms, but also whether the name 'graffiti' is legitimate at all for a festival which projects images of digital art. Graffiti art in general can be seen as a contemporary development of mural paintings, a way for artists to express themselves and communicate messages, often with a political or social message, to passers by. Can we say that this festival's digital art constitutes graffiti while artists are encouraged to leave their mark, but only temporarily? There is also the fact that the democratizing effect graffiti has on the art world, as it puts members of the public from all backgrounds in contact with artistic expression, is reduced if the festival is an event designed for a specific group and in an enclosed space.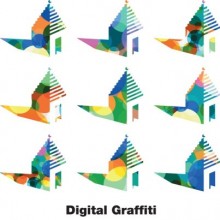 The festival's significance for the world of digital art is indisputable; it gives artists from all over the world the opportunity to showcase their work, possibly giving them an economic boost to produce more digital art pieces if they win the prize money. It also challenges our perceptions of what constitutes art; computer and light projections are not a new invention, but the festival reappropriates already existing media to put audiences, on a community level, in contact with digital art.
The U.S. newspaper 'U.S.A. Today' described the event as "welcoming painters with open arms and white walls. But with projectors and laptops rather than spray cans". With this quote comes the problematic aspect of the festival; while it revolutionises digital art it may be reducing the boundaries pushed by traditional graffiti art. This digital graffiti art does not break the law, does not vandalise property, and can be erased with the click of a computer. Furthermore, if graffiti art becomes digitalised this may have a homogenizing effect on artists' work because there are after all, a limited amount of brush strokes that can be made with computer software.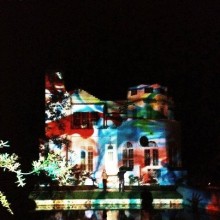 Fundamentally, the cash prize, which admittedly provides crucial funding for digital art, also adds a commercial dimension to graffiti as an art form, which has for so many years been produced for free and in order to make a social or political statement in society, not for the financial benefit of the artist.
While all these possible effects have to be considered, there is no question that the Digital Graffiti Art Festival in Florida is changing our perception of what constitutes an art form and giving aid to artists who work with digital software.
For more information see:
http://www.digitalgraffiti.com
http://www.prnewswire.com/news-releases/sixth-annual-digital-graffiti-festival-calls-for-artist-submissions-188858211.html
https://www.facebook.com/DigitalGraffitiFestival