International photographers invite disabled photography / travel enthusiasts from around the world to see through their lenses.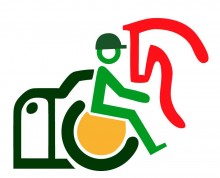 The first PhotoDreamers Hangout will be held in Portugal between the 4th and 8th of April of this year. Using the free Google+ technology, a group of international photographers will arrange 'hangouts' via the internet where people who are photography or travel enthusiasts, but who are unable to participate due to disabilities or health issues, can be virtual photographers thanks to modern technology.
People from all four corners of the world will be able, at designated times, to actually see what the photographers are seeing through the use of web cameras, and be able to talk to the photographers, making suggestions about what shots should be taken.
In other words, these people will act as remote photographers while those on-site in Portugal will carry out their directions. Locations will include the Alter Real Stud, Companhia das Lezírias and the National Palace of Queluz (Palácio Nacional de Queluz) where the Escola Portuguesa de Arte Equestre is hosted.
The idea originated with Paula da Silva, a world renowned equine fine art photographer based in Italy. She conducts workshops for both professional and advanced amateur photographers in locations around the world, but most recently in both Portugal and Brazil. A socially conscious professional, da Silva makes 'giving back' an important part of each workshop she conducts. This is the first time one of her workshops will include such a technologically intense element and an even broader international component.
The photographers participating in the project love what they do and are grateful for the opportunity to do what they love. They are thrilled to be able to provide the opportunity for others around the world to see amazing sites, people and activities and actually participate in making photographic art.
For information on participating in the PhotoDreamers Hangout, contact:
Melis Yalvac – +39 3920428636 – info@melisyalvac.com
Silvia Foco: +39 338 8313520 – info@silviafoco.com