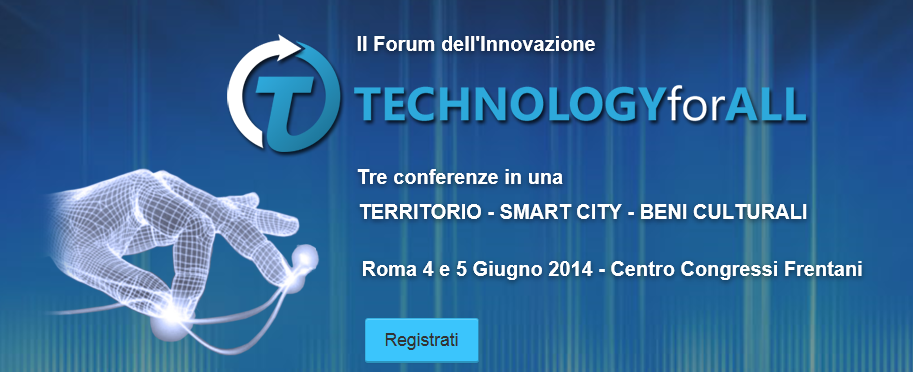 In Italy, three conferences together in a forum to discuss the future of new technologies for the territory, smart cities and cultural heritage: a great event in Rome.
The forum is a big opportunity to discuss, share and learn about technologies, applications and use-cases of innovation for the intelligent development in Italy, to unlock the potential of its richness.
The Conferences are organized with main tracks to discuss the biggest topics related to innovative technologies, workshops about best practice and use-cases, and sessions for vocational training, demonstrators and expo. 
Download the programme in English language (PDF, 101 Kb).
Centro Congressi Frentani di Roma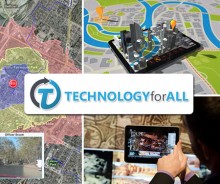 4-5 June – Technology for the territory: urban areas design, territory monitoring, data management
4 June – Technology for smart cities: improvement of tourism, city life, mobility, infrastructures, energy and communication
5 June – Technology for cultural heritage: valorization and preservation of tangible and intangible cultural heritage
Further information (Italian language):
Programme Italian language (PDF, 112 Kb)
Invitation (PDF, 439 Kb)
Themes and content (PDF, 167 Kb)
TECHNOLOGYforALL is organized by mediaGEO – Website: www.technologyforall.it