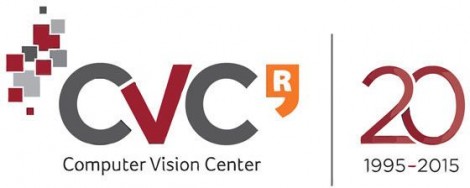 On 9 July 2015, at the Modernist venue of Casa de Convalescència, in Barcelona, keynote speaker Prof. Antonio Torralba from the Massachusetts Institute of Technology (MIT) will give the invited talk entitled "Teaching Computers to see".
The seminar is organised in the framework of the XX anniversary of the Computer Vision Center (CVC) in Barcelona. Main purpose of this session is to gather important scientific actors from the CVC community to share the latest in computer vision.
Antonio Torralba is Associate Professor at the Department of Electrical Engineering and Computer Science of the Massachusetts Institute of Technology. His research is in the field of computer vision, machine learning and human visual perception.
Barcelona's CVC is a non-profit and independent research established in 1995 by the Generalitat de Catalunya and the Universitat Autònoma de Barcelona (UAB). Its mission is to carry out cutting-edge research that has the highest international impact in the field of computer vision. It also promotes transfer of knowledge to industry and society. The Centre prepares and forms researchers of the highest European level.
Further info at www.cvc.uab.es