Startup Europe is an EC initiative which aims to strengthen the business environment for web and ICT entrepreneurs so that their ideas and business can start and grow in the EU.
It has just launched a brand new website, a single-entry-point portal entirely dedicated to European tech startups with the mission of uniting their ecosystems.
The startups directly benefit from information on how to access physical infrastructure, how to participate in activities and online courses, how they can improve their network with contacts across Europe. Through Startup Europe they will be updated on the events taking place in each ecosystem and will be able to stay in contact with the coordinator of their home city in order to find the right mentoring or financing to their ideas.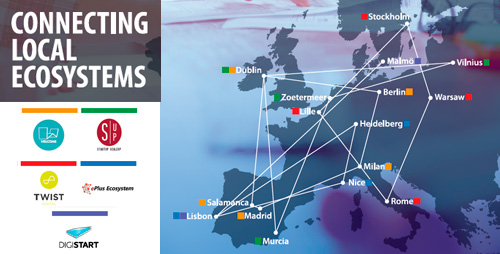 Startup Europe's value propositions:
Connecting startup ecosystems throughout Europe to help startups:
•find skilled employees wherever they are in the EU
•access the right combination of finance throughout EU
•grow across borders
A bottom-up "movement" to Europeanise local and regional initiatives throughout Europe. Not replacing the existing activities with new EU initiatives, on the contrary to ensure that existing networks are part of the right European and global networks of startups and investors to help local startups to continue growing
Uniting startup ecosystems to help investors, corporates and accelerators access the best startups across Europe
Ensuring the needs and taking them into account in preparing new EU policies.
For further info visit startupeuropeclub.eu