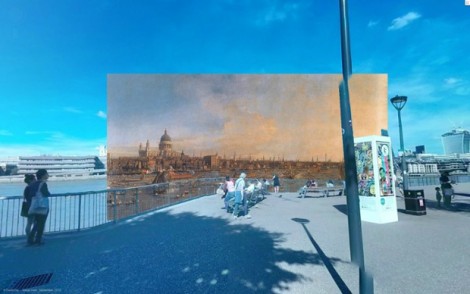 Using 18th and 19th Century paintings, Shystone has created a series of photographs that juxtaposition old London with the modern-day city. The process involved the superimposing of the fine-art pieces, which are by artists such as Canaletto and Grimshaw, onto photographs of London taken from Google Earth. The result is a view of London where the old and the new often fit seamlessly together, forcing us to notice what has changed, (cars, traffic, roads), and note that the beautiful, historical structures that make London unique remain the same. Perhaps one of the most striking images in the collection is that of St Martin's in the Field, where the 800 hundred-year-old church, which still stands today, is overlaid with a late 19th Century depiction by William Logsdail.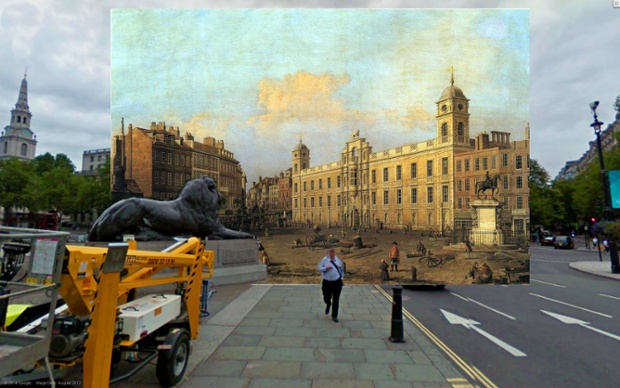 These pieces, which combine digital editing techniques, Google Earth technology and fine-art are a key example of how digital art allows us to explore new possibilities in creative media. What is remarkable is that many of the scenes, when compared and fitted together, appear more or less unchanged.
More information: http://www.theguardian.com/cities/gallery/2014/feb/25/london-paintings-google-street-view-canaletto-1
Shystone: http://www.reddit.com/user/shystone
(Photos: © Shystone/Reddit).