Science and Technology for the Safeguard of Cultural Heritage in the Mediterranean Basin

Purpose of the present Congress, analogously to the previous Congresses held in Italy, France, Spain, Egypt, and Turkey, is to demonstrate how crucial may prove the contribution of scientists and technologists who may help saving both our common Cultural Patrimony and public money often wasted by erroneous public interventions.

This time, a special opportunity is offered by the coincidence with the start next January 2014 of the next 8th Framework Programme of the European Commission for the years 2014-2020 titled "Horizon 2020".

A specific Project called EACH was approved during our last Cairo (2009) and Istanbul (2011) Congresses devoted to the preservation of Cultural Heritage, prepared with the suggestions of thousands of scientists.

Since 2010, the Project was submitted to the attention of the European Commissioner for Science and Research, with the concrete purpose to obtain for this  research area more  attention within next "Horizon 2020".

European Union motto is  "united in diversity"  even if sometimes a better motto seems "disunited in diversity"; however,  European citizens are really "united" willing to preserve their identities, grounded on their Cultural Patrimony.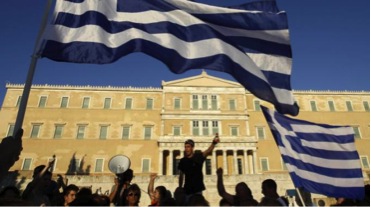 Athens Congress has the privilege of being held in a city cradle of one of the most important civilizations of the world. We may be sure that with their presentations, Participants will significantly contribute to  the  safeguard of our precious Cultural Heritage!

The congress is hosted by NTUA National Technical University of Athens, at Averoff Building Auditorium, School of Architecture.

The scientific programme of the event is available here

Registration required here