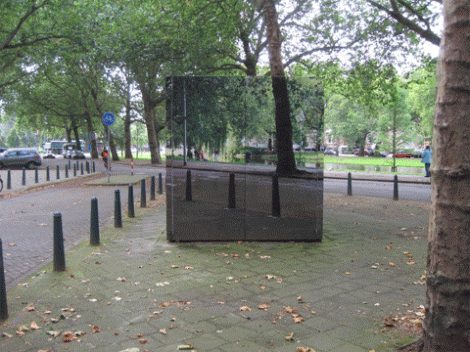 Artist and designer Roeland Otten has designed an art installation on on the streets of Rotterdam that covers up urban eyesores with images of the architectural beauty which once existed. These images are remarkably well integrated into the urban landscape so that they appear, from a 360 degree perspective, to be part of the other buildings and structures which surround them.
Otten uses a new technique of camouflaging, sometimes using high resolution photographs and other times mosaics. The installation emerged from a nostalgia for the historical part of the city, altered due to the installation of an electricity substation. This artwork really challenges our perceptions of what constitutes art, as although each piece comes with a title like a traditional piece of artwork, (e.g. 'Transformalie Huisje' 2009), it not only constitutes street art, but serves a practical purpose in the urban environment.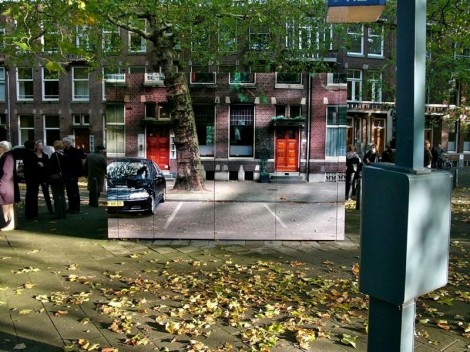 www.wired.co.uk say Otten's work is like 'an autocorrect for urban mistakes', but after all, the artwork does not intend to fool anyone into thinking that the urban eyesores behind the camouflaging don't exist. Rather, the installation may serve as a sharp reminder of how beautiful the architecture of the city once was, even perhaps making urban landscapists think twice next time before constructing buildings which tamper with this beauty.
http://www.wired.co.uk/news/archive/2013-01/31/roeland-otten-camouflage-city