from our UK correspondent Lucia Ruggiero
In the past year sales in digital books in the UK have increased by 366% according to the Publisher's Association's Statistics Year Book, but there is still no evidence to suggest printed books will eventually disappear.

Despite alarmist articles in the press suggesting that book sales have declined dramatically due to a rise in ebook sales, statistics show that the vast majority of book sales remain in printed form.
The sector of printed books that saw the largest decline was fiction. We can predict that despite the decline of 18% within this area of printed book sales, the publishing industry will continue to thrive in the future. Readers must be careful to not misinterpret representations of falling printed book sales as evidence that ebooks are now more popular than printed books.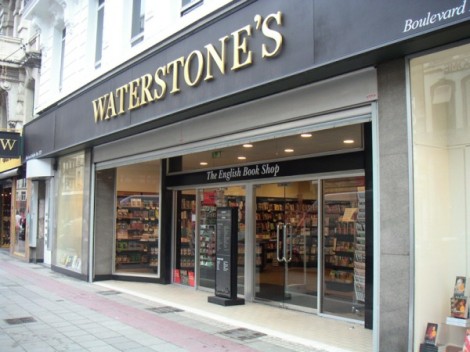 Certain areas of publishing, particularly children's books, an industry worth around 3,115 million (when last officially assessed in 2010) are more unlikely to become dominated by ebook sales due to the physical value and usefulness of children's books as an early development tool in schools and nurseries as well in the home. It may be the case that electronic publishing has not exasperated the printed publishing industry in the way that MP3 sales have taken over from CD sales due to more thorough anti-piracy protection against books. One author, China Miéville, has condemned the anti-piracy laws, calling them 'artistically philistine', though this laws currently protect the publishing industry from losing sales to illegal publishing, whether in print or digital form.
Finally, despite an increase in ebook sales, also reported by Amazon in their Kindle sales, overall UK book sales in both print and electronic versions have declined this year.
To go deeper:
http://www.guardian.co.uk/books/2012/aug/21/china-mieville-novels-books-anti-piracy?INTCMP=SRCH
http://www.telegraph.co.uk/news/uknews/9131135/Printed-book-sales-slump.html
http://www.guardian.co.uk/books/2012/may/02/rise-ebook-sales-decline-print-titles
http://blog.thesnugg.com/2012/08/amazon-say-kindle-e-book-sales-now-higher-than-books/
http://www.bookmarketing.co.uk/index.cfm/asset_id,885/index.html
http://www.publishers.org.uk/index.php?option=com_content&view=category&layout=blog&id=183&Itemid=1302