Article by Lucia Ruggiero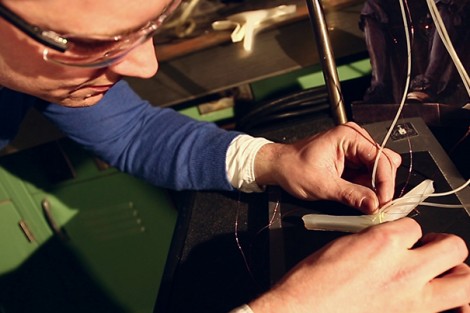 Ivy League scientists at Harvard University in the U.S. have been working on a system that allows a large group of robots to communicate with each other to complete a task without assistance and guidance from humans. Through use of artificial intelligence (AI) algorithms, thousands of robots have collaborated to complete tasks such as arranging themselves into a star-shape, without any traffic jams and without bumping into one another.
The project is part of the ongoing efforts of the Harvard School of Engineering and Applied Sciences to investigate how machines are able to imitate biological processes. One of the crucial aspects of the collaboration of the 1,024 small robots is that no one robot leads any of the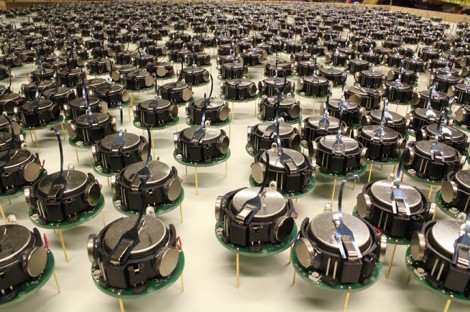 others as a 'master' or 'controller', and none have a bird's eye view of the process, meaning that every robot is responsible for the organisation of the task.
It has been suggested that such algorithms and technology could be used at some point in the future for self-regulating devices and software that do not need activation and guidance from humans during their use.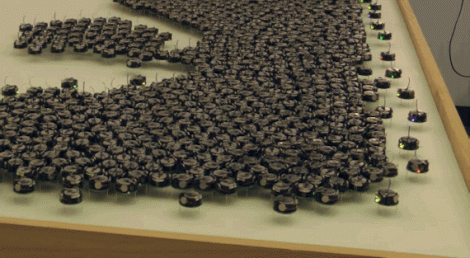 Kilobot, the name given to the design of these robots, is available for free for non-commercial use and was funded by the U.S. National Science Foundation and Harvard's Wyss Institute for Biologically Inspired Engineering.
(Photos: © Harvard SEAS and Digital Arts Online website).
More information: http://www.digitalartsonline.co.uk/news/hacking-maker/harvard-unleashes-swarm-of-self-organising-robots/
Video on Youtube: https://www.youtube.com/watch?feature=player_embedded&v=xK54Bu9HFRw