The project for recovery of the Aynadamar irrigation channel in Granada continues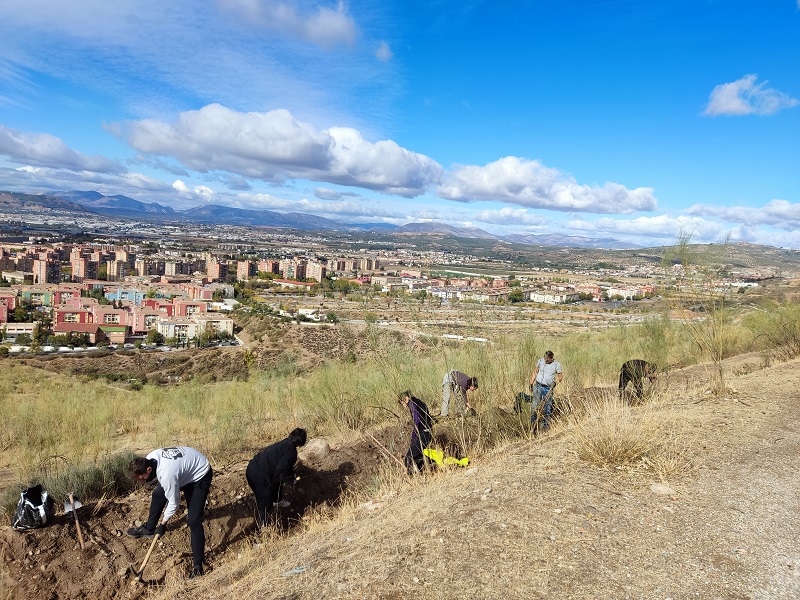 text and images courtesy of Elena Correa Jiménez (University of Granada).

From the Biocultural Archaeology Laboratory (MEMOLab) of the University of Granada, directed by Dr. José María Martín Civantos, we are carrying out the participatory project "Recovering the Aynadamar irrigation channel". This action is funded by the EU H2020 project Visiting the margins: INnovative CULtural ToUrisM in European peripheries (INCULTUM), the Vice-Rectorate for University Extension and Heritage of the University of Granada, "Fundación Agua Granada and the "Cátedra Hidralia".

Its main objective is focused on the recovery of a part of the Aynadamar irrigation channel, a canalization built in the 11th century, which originates in Fuente Grande (Alfacar) and ending in the current Albaicín (nowadays it has disappeared). Because of the historical, cultural and environmental importance of this irrigation channel, we have proposed the recovery of a section (El Fargue-Campus de Cartuja) which is currently abandoned, for its use in the Albaicín abandoned, for its use and maintenance. Not only is the irrigation channel being recovered, but also the path next to it to create a cultural trail to highlight the value of the environmental services provided by the irrigation ditches.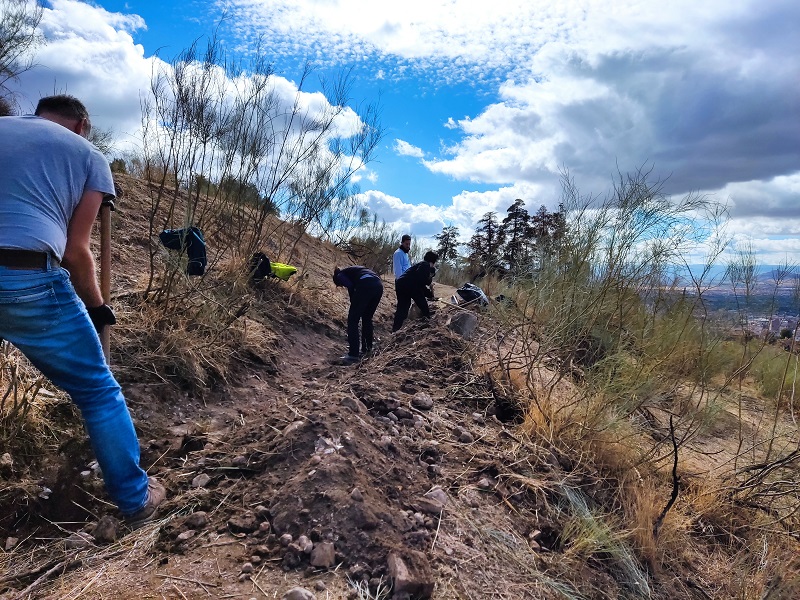 The Aynadamar irrigation channel is one of the most renowned in the province and the city of Granada, perhaps one of the best known along with the Royal of Granada, perhaps one of the best known, together with the "acequia Real de la Alhambra". It was the main water supply for the city since its foundation in medieval times, at least since the 11th century. It also generated important areas of historical cultivation. The area was often linked to residences and infrastructures of great heritage value, especially in the area around the "Cercado Alto de Cartuja", where the University Campus is located.

The project has had a strong participatory character. This was also was also one of its main characteristics, so that anyone could collaborate and learn about the importance of our historical irrigation systems and contribute to the restoration of a degraded cultural landscape of enormous interest .Over seven weekends in October and November, more than 550 volunteers took part, while during the week volunteers, while during the week more than 2,000 schoolchildren from different educational centers, from 9 to 20 years old. The recovery of the Aynadamar has not only had a great acceptance, but also an important social and media impact from local to foreign media.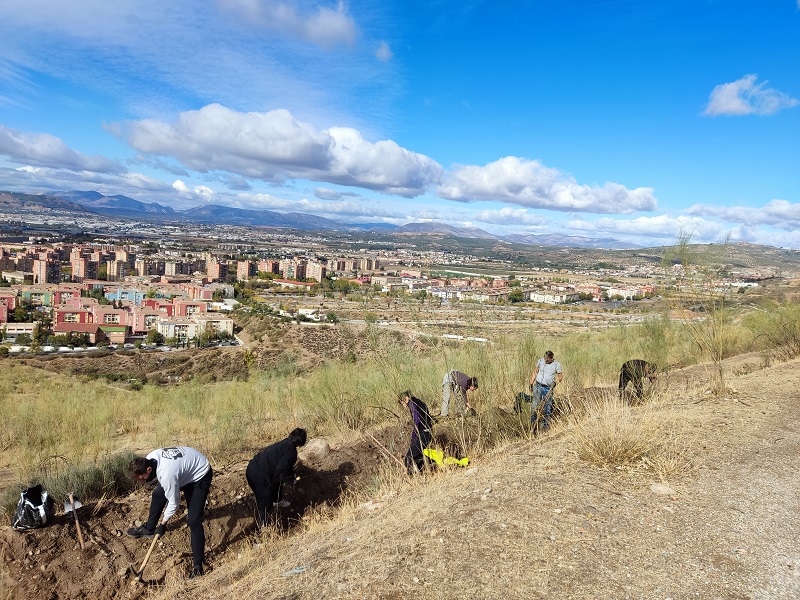 We hope that the initiative will serve to give visibility to historical irrigation systems and to the irrigation communities that manage them, for their work and knowledge to the irrigation communities that manage them, for their work and knowledge and for the enormous and for the enormous amount of values and ecosystem services they provide us with from a cultural, social, agronomic and environmental point of view (https://regadiohistorico.es/argumentario).

Our historic irrigated lands are not only part of the past and our heritage, but also examples of sustainability and resilience that should be sustainability and resilience that should be harnessed to improve our present and secure our future our present and guarantee our future.

Learn more about INCULTUM Pilot 1 - Altiplano de Granada