Publication on the social responsibility of museums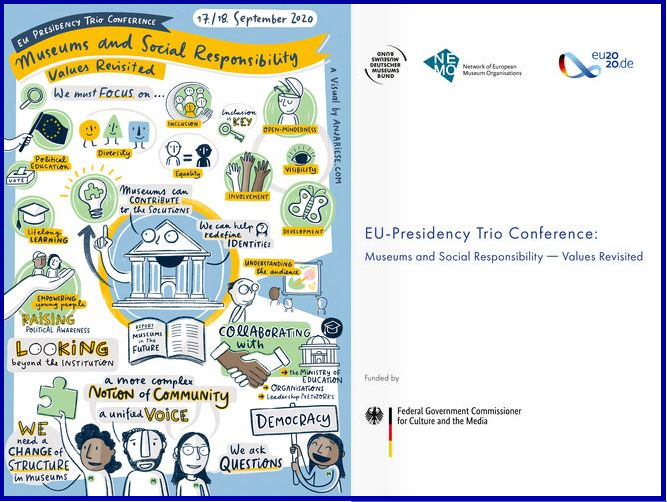 As the result of the online conference "Museums and social responsibility—values revisited" organised in the framework of German presidency of the Council of the European Union, the organizers, NEMO and the German Museums Association, have published a publication with texts based on the conference presentations to spread the main messages of the conference.

The event, which took place in September 2020, was the first of a series of a Trio Conference hosted by the sitting president of the EU Council. The three conference aims to underline the role of museums in making an important contribution to social cohesion and to discuss and develop the opportunities for museums to act as bearers of social responsibility.

This publication gathers the contributions of 11 speakers who took part in the first conference to discuss the following topics:
• Perspectives on the social function of museums
• The political dimensions of educational work in museums
• The social influence and power of museums

The next conferences will be hosted by Portugal and Slovenia during their presidencies in 2021.

Further information:

Publication



Conference Webpage

:

www.ne-mo.org/museumtrio

Connected post "Nemo EU Museum Trio Conference: Museums and Social Responsibility, Values revisited"