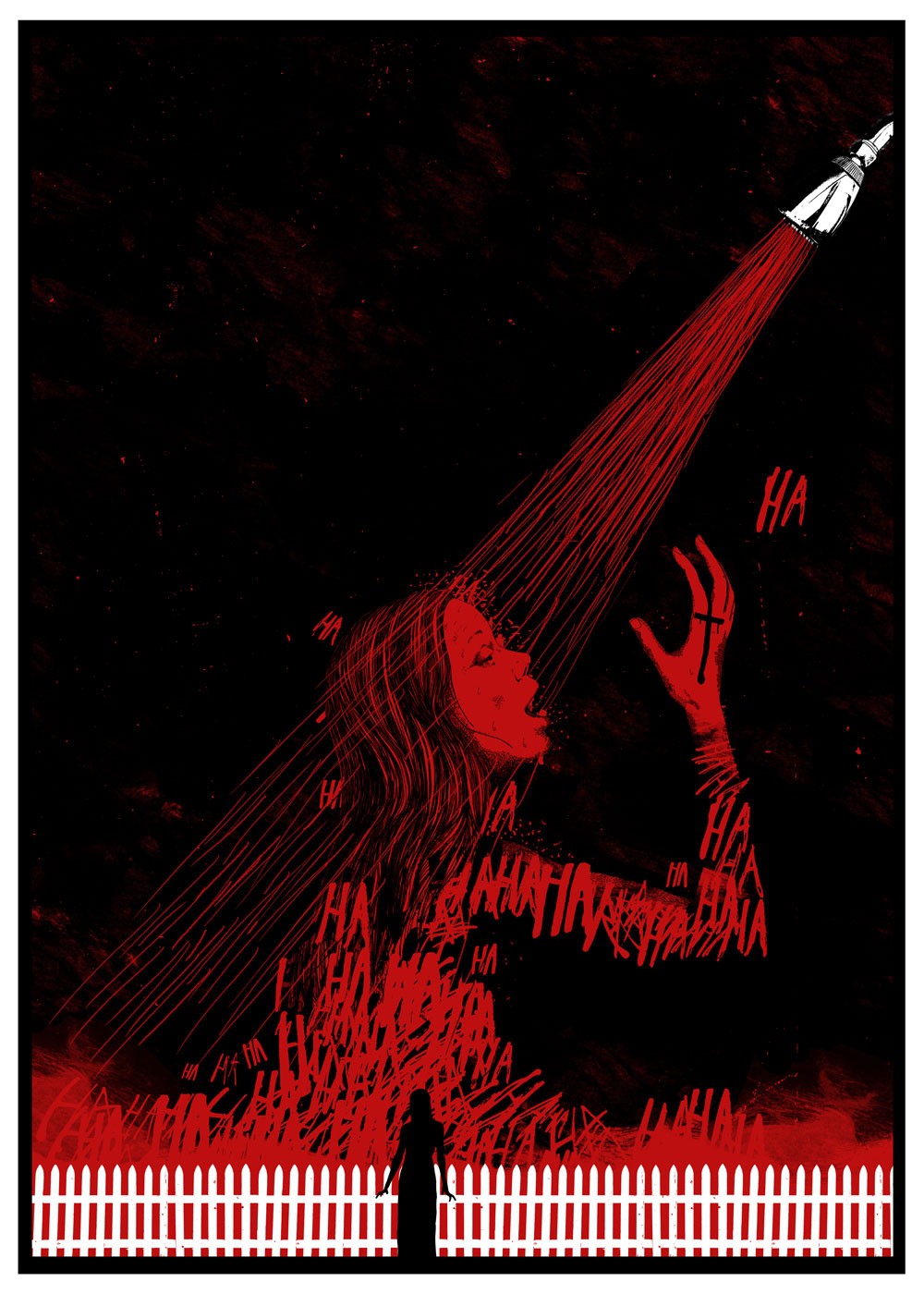 Print Club London, an art studio based in Dalston that creates unique, limited edition screenprints, recently created a series of 17 film posters to mark the Film4 Summer Screen, an outdoor cinema hosted by Film4 giving Londoners a chance to catch some of the most iconic films of our generation, British weather permitting.
The prints were created in collaboration with Film4 and Somerset House, the location of the outdoor cinema event. Illustrators from Europe and the United States designed and produced the film prints, which will be exhibited at the Print Club London's exhibition at the West Wing Galleries. Each print is based on one of the films that will be on show during the Summer Screen event. One of the most witty designs was created by Hattie Stewart and illustrates the instant teenage classic 'Mean Girls' with some of the most quoted lines from the film, so recognisable to the young generation of cinema-goers. Stewart's take on 'Mean Girls' turns what is a bittersweet, girly comedy into what seems to be a pink horror movie, complete with an image of Lindsay Lohan taken from the original movie poster and edited to suggest she is a horror-movie type clown.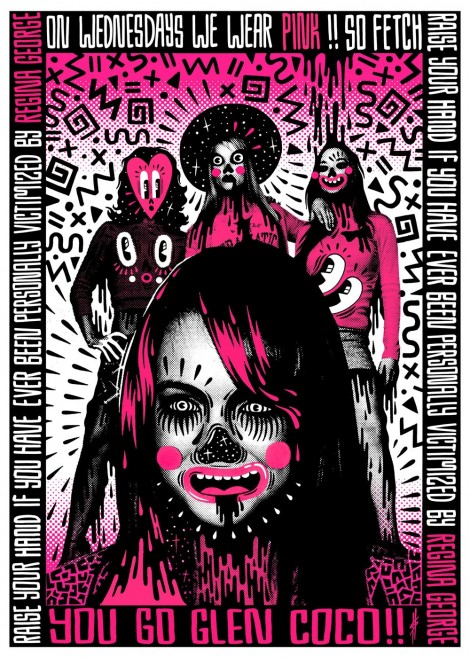 Another beautiful poster illustrates the British classic 'Kes'. All the prints included the use of digital art and design in the creation of the posters, and each one will only be created in a limited edition of 200, signed by the illustrator. They prints are currently able to buy online on the Print Club London website.
Print Club London: http://printclublondon.com
Article on Digital Arts Online: http://www.digitalartsonline.co.uk/news/printing/print-club-london-exhibition-at-somerset-house-showcases-screen-print-film-posters/
(Photos: © Print Club London)