PREFORMA Hands-on Sessions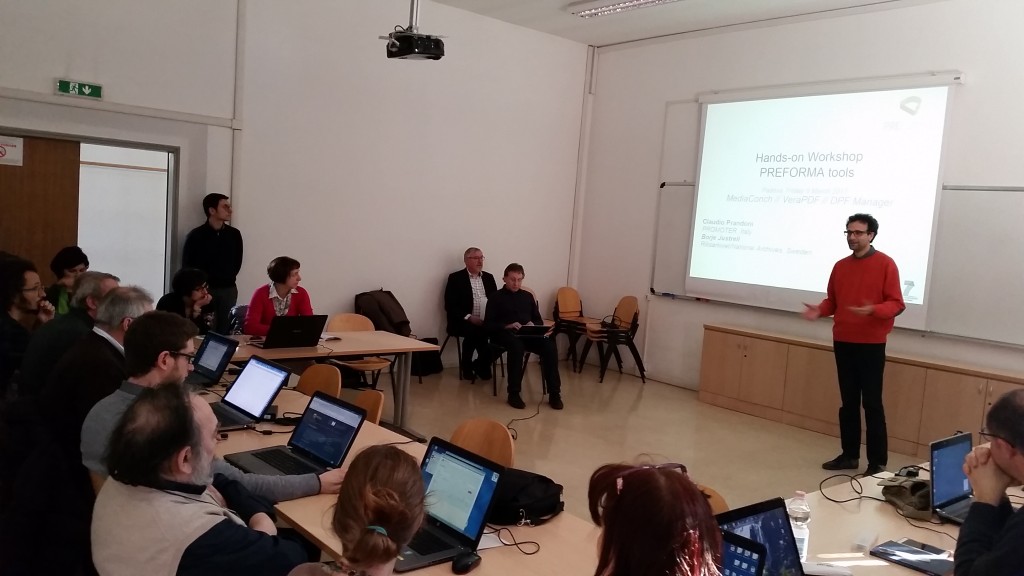 Now that the PREFORMA prototypes are complete and functionally stable, the PREFORMA project is organising a series of hands-on session and training seminars to explain to the participants what does conformance checking mean, why is file format validation so important in long-term digital preservation, how to create their own policy profiles and how to download, install, configure and use the conformance checker to analyse their files.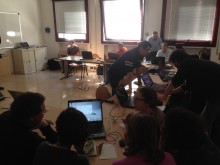 These workshops/seminars invite archivists/conservators/librarians to bring their files and analyse them with the PREFORMA tools. At the end of the workshop, they should be able to understand which are the main issues related to digital preservation and file formats validation at many memory institutions, check whether their files conform to the specifications of the standards, and learn how to create a policy profile that allows them to check if their files are compliant with the acceptance criteria for their digital repository.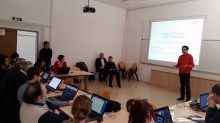 The first of such events has been organised on 10 March 2017 in Padua (Italy) in combination with the Innovation Workshop. The event was very successful and brought together more that 20 librarians with technical knowledge and IT staff dealing with long-term preservation from the universities of Padua, Venice Ca' Foscari and IUAV.

Other sessions are being organised between April and October 2017 in several European countries:



Barcelona (Spain), 10 May 2017 (for librarians) and June 2017 (for archivists), focusing on TIFF


Stockholm (Sweden), 29 May 2017, focusing on PDF/A


Quedlinburg (Germany), 29 May 2017, focusing on TIFF


Amsterdam (The Netherlands), 30 May 2017 in the framework of The Reel Thing XL, focusing on AV


Brussels (Belgium), September 2017, focusing on PDF/A and TIFF


Ghent (Belgium), September 2017, focusing on AV


Tallinn (Estonia), 11-12 October 2017 in the framework of the PREFORMA Final Conference, focusing on all media types