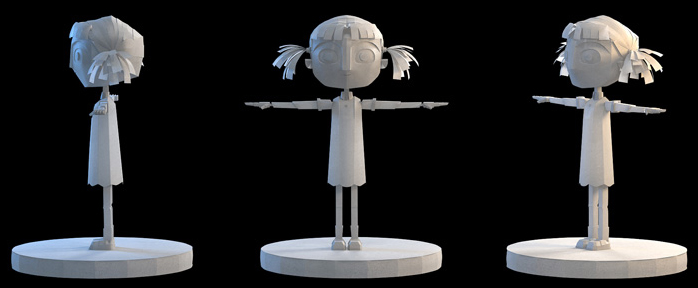 Art direction and motion-graphics studio, Plenty, recently created five publicity videos for Volkswagen, advertising their new focus on eco-friendly vehicles. The commercials encourage Mexican audiences to "think blue", as blue is said to be associated with being environmentally friendly. The Plenty team worked alongside DDB Mexico and production company, The Maestros, to create the ad-campaign.
Plenty, an Argentine-based studio represented by Jelly London, used paper sculptures for the project, as well as multiple design software, including Modo, Maya and Nuke. The result is the production of up-beat animation pieces that capture the idea of an eco-responsible future, through white landscapes on a blue backdrop. It is almost as if this world, through its clean colours and landscapes, belongs to a utopian dream. When we think of traditional car adverts, we may instantly think of commercials that emphasise speed, the beauty of the car and, of course, the driver within the car. However, these adverts suggest that forward-thinking cars may be better represented through new, digital mediums, such as animation and graphic design. This is a beautifully designed digital, ad-campaign. The only question is whether consumers prefer to be seduced by the lifestyle traditional car-ads depict, or if sweet, eco-friendly animations will do the trick.
View the ads on Vimeo: Volkswagen Think Blue from Plenty on Vimeo.

Plenty website: http://www.plenty.tv
(Photo: ©Plenty. From website).