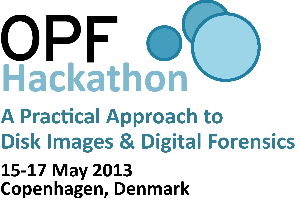 Overview
The world of digital forensics offers many useful and practical techniques for capturing, understanding and preserving digital collections. This OPF Hackathon will provide participants with a chance to learn about what digital forensics has to offer to the digital preservation community by getting hands on with data, tools and new techniques. Our expert facilitators will be on hand to guide you through these challenging concepts and processes in a manner that is easy to understand and apply.
The practitioners will learn practical preservation skills and will solve their own and real preservation challenges, by learning new skills to take back to the office/library/archive, and becoming part of a supportive community of digital preservation practitioners.
The developers will bring technical problem solving and software development, applying forensics tools, emulation and virtualisation, and other software tools to solve the digital preservation challenges provided by the practitioners.
The event is organized by Open Planet Foundation, whose previous hackathons have brought together a host of slightly apprehensive archivists, librarians, practitioners, developers (and many more), and left them walking away with the confidence to continue working in a collaborative way with their fellow digital preservation conspirators.
"We break down the communication barriers between technical and non-technical digital preservationists, and help them to become more productive by helping each other."
Official page for information, registration, agenda and other details HERE
Guidelines for participants HERE
Contacts:
Registration: http://opf-digital-forensics.eventbrite.com/
Email: rebecca@openplanetsfoundation.org
Twitter: @openplanets