Every year, the International GUIDE Conferences aim at encouraging cooperation between the member universities, providing fruitful exchange opportunities on global research issues. The IX International GUIDE Conference, "Online Education and Society: The Challenges of the Digital Era" will be held on May 6-8, 2015 at the Universidad del Salvador in Buenos Aires, Argentina. The Conference will provide a critical framework for the analysis of the impact of the digital revolution on society, higher education institutions and student and teacher behavior. The conference is structured around 3 main areas – Higher Education, Corporate Education and Science, Technology and Research – and  will offer an in-depth debate on global online education practices, trends and results.  The experiences of universities from Latin American and the Cono Sur region will be shared and compared to worldwide best practices to foster exchange, interaction and improvement.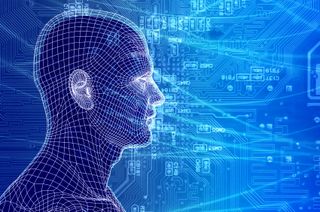 GUIDE Association – Global Universities In Distance Education – was founded in 2005 by Marconi University (Rome, Italy) with the aim to develop and support international cooperation and open and distance learning worldwide. By strengthening the role of higher education institutions as innovation and development drivers, GUIDE promotes the implementation of innovative results, insights and best practices in order to identify present, emergent and future needs of regional and international stakeholders and highlight potential areas for strategic partnership and transnational cooperation.
Since its foundation in 2005, GUIDE Association has experienced a fast and successful growth, especially thanks to the first associates who took up the challenge of improving international cooperation in the field of digital technologies applications and research.
Currently, 140 members, among which private and public universities as well as research centers, coming from more than 60 countries have joined the GUIDE network.
All member universities share the common need to promote the spreading of an equal, supportive and sustainable knowledge thanks to the Information and Communication Technologies and quality standard models for distance education.
To submit a proposal as a speaker or to register as a co-author or an auditor, it is necessary to fill out the Registration form (abstract submission deadline: extended to March 31, 2015; final paper submission: April 10, 2015).
Dowload the final agenda of the event
For further info visit
http://www.guideassociation.org/9internationalconference_2015/index.php/en/