From our correspondent Lucia Ruggiero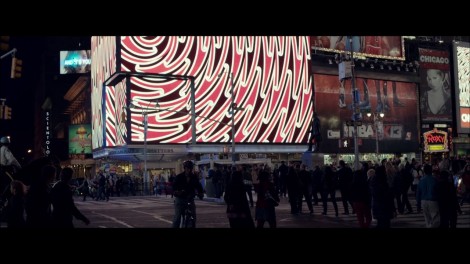 The Chorus Fibre Network, which will transform internet speed in New Zealand starting from February 2013, presented an exhibition of digital art work from New Zealand's student artists on the iconic screens of New York's Times Square. This was in order to demonstrate the new localising effect fibre optic broadband will have in putting New Zealand in closer contact with the rest of the world.
The result was an awe-inspiring display of moving, 3D digital artwork on the streets of New York, catching the attention of passers by. The Youtube video captures some of the magic of the art display.
If the Alys Beach Digital Art Graffiti Festival in Florida believes it is producing 'digital graffiti' surely this exhibition could be associated with the same name. In fact, the projection of digital art work on the streets of Times Square is more in tune with the democratising effects of traditional graffiti art, as it really puts the public in contact with the art.